Winter Holiday
A very traditional, nostalgic collection based on the cosy winter Christmas traditions of the Northern Hemisphere. You can practically smell the pine cones and cinnamon leaping out of these festive designs.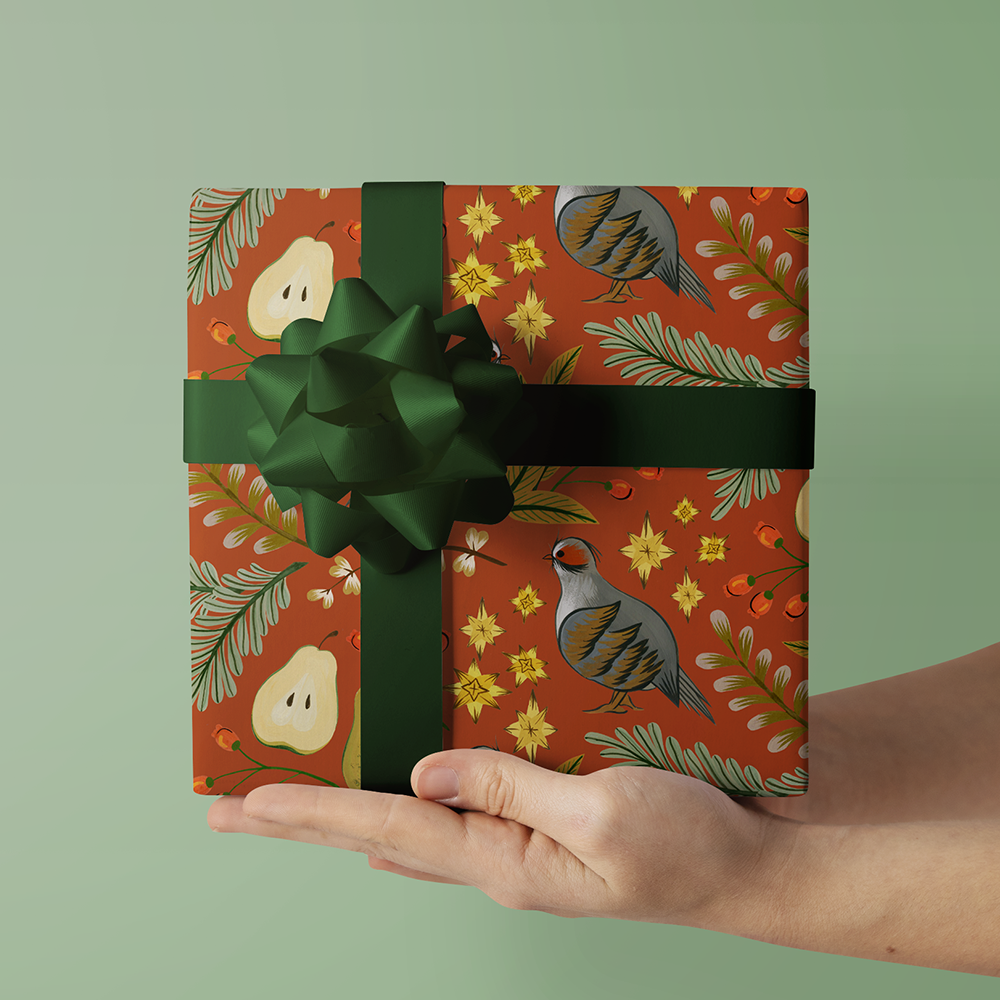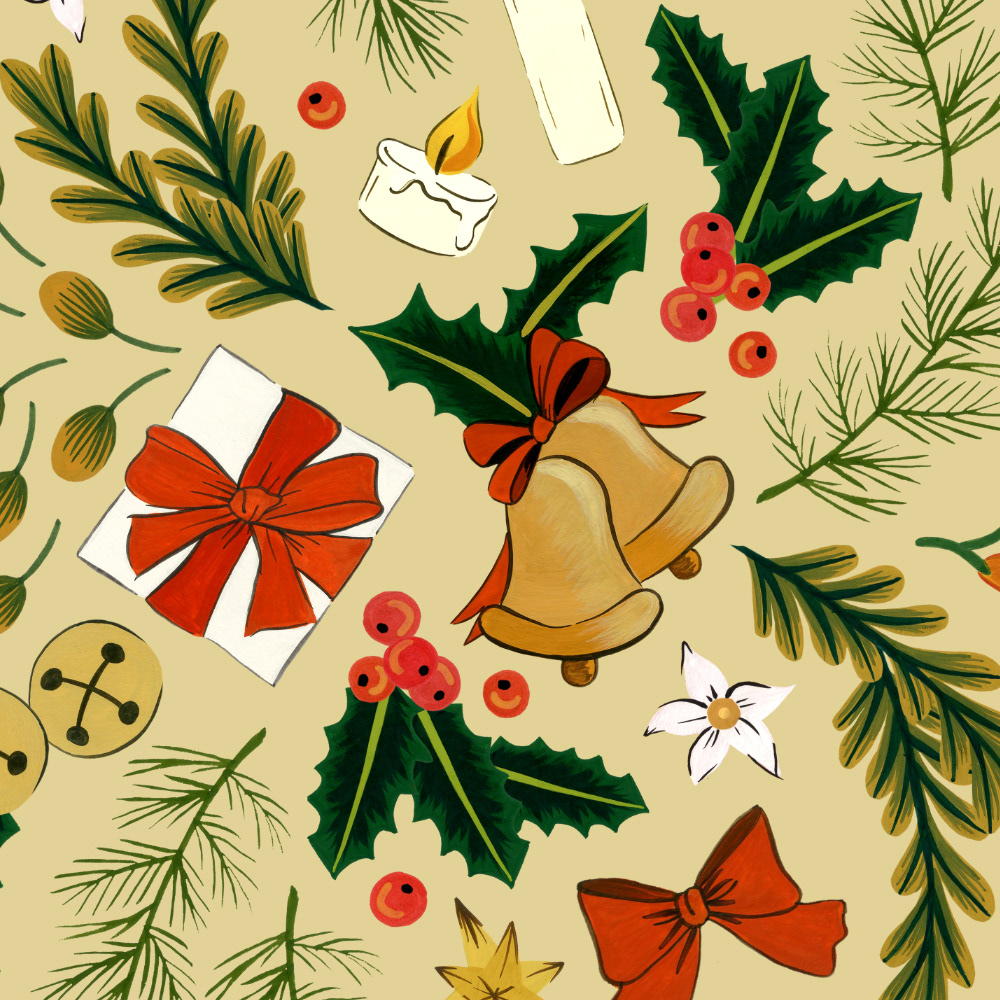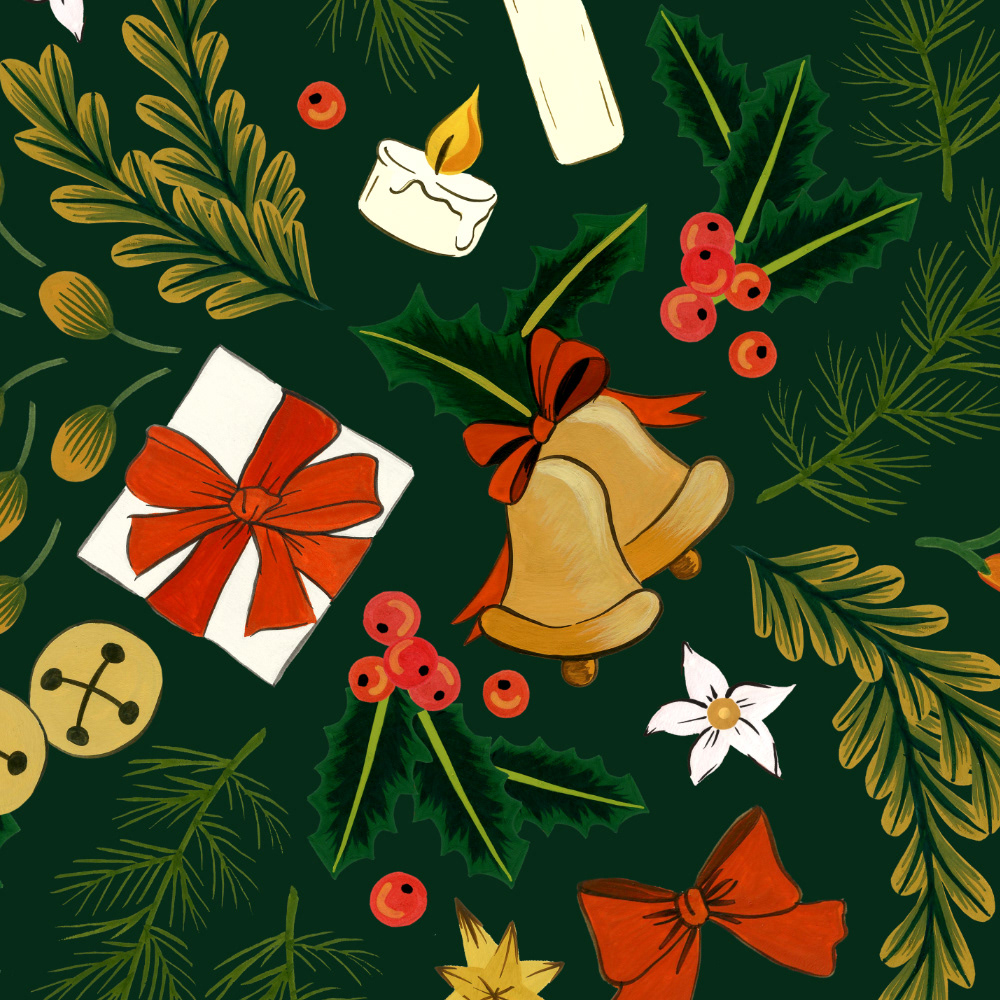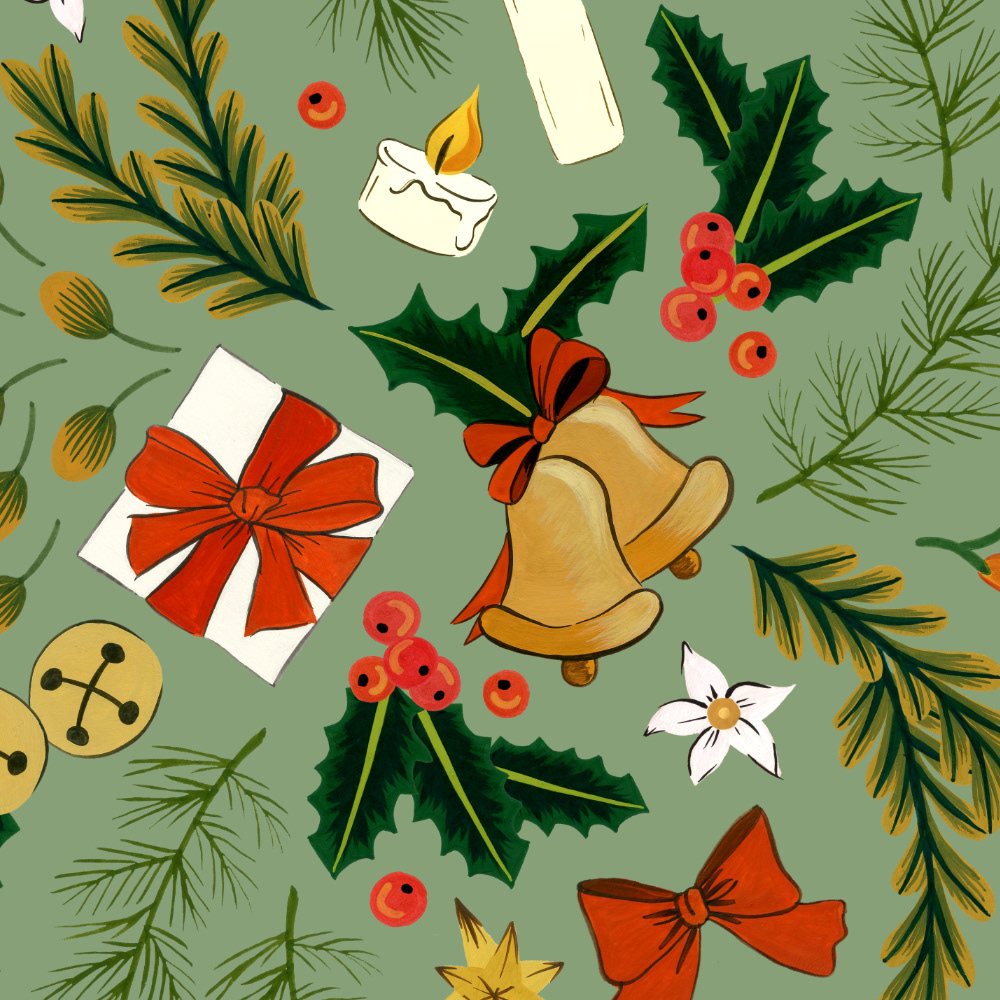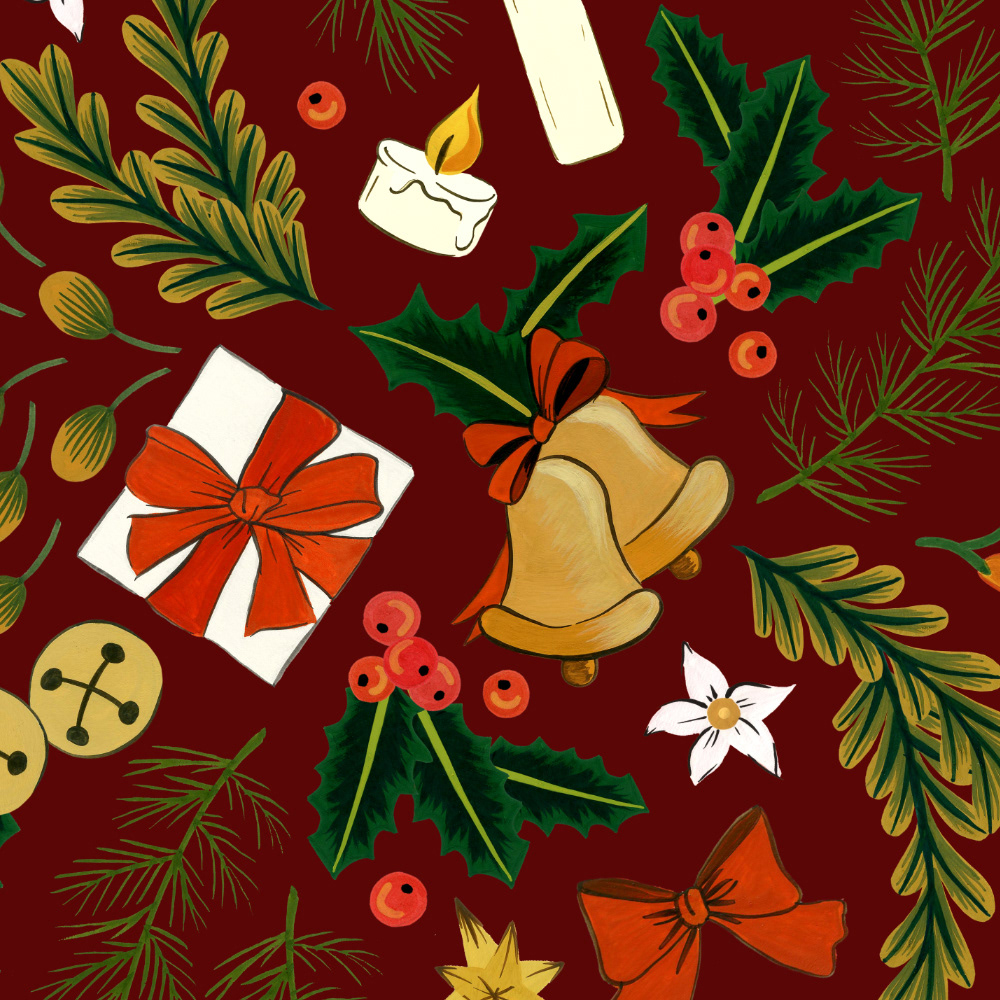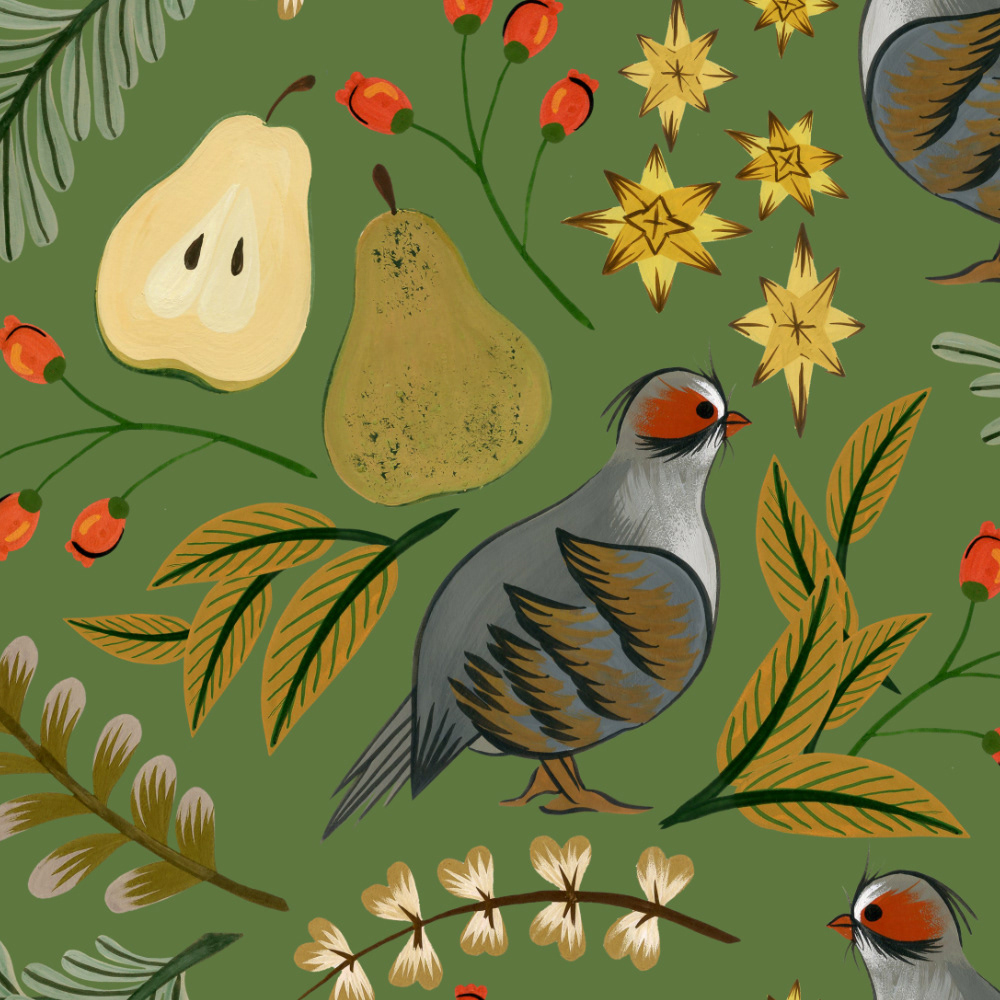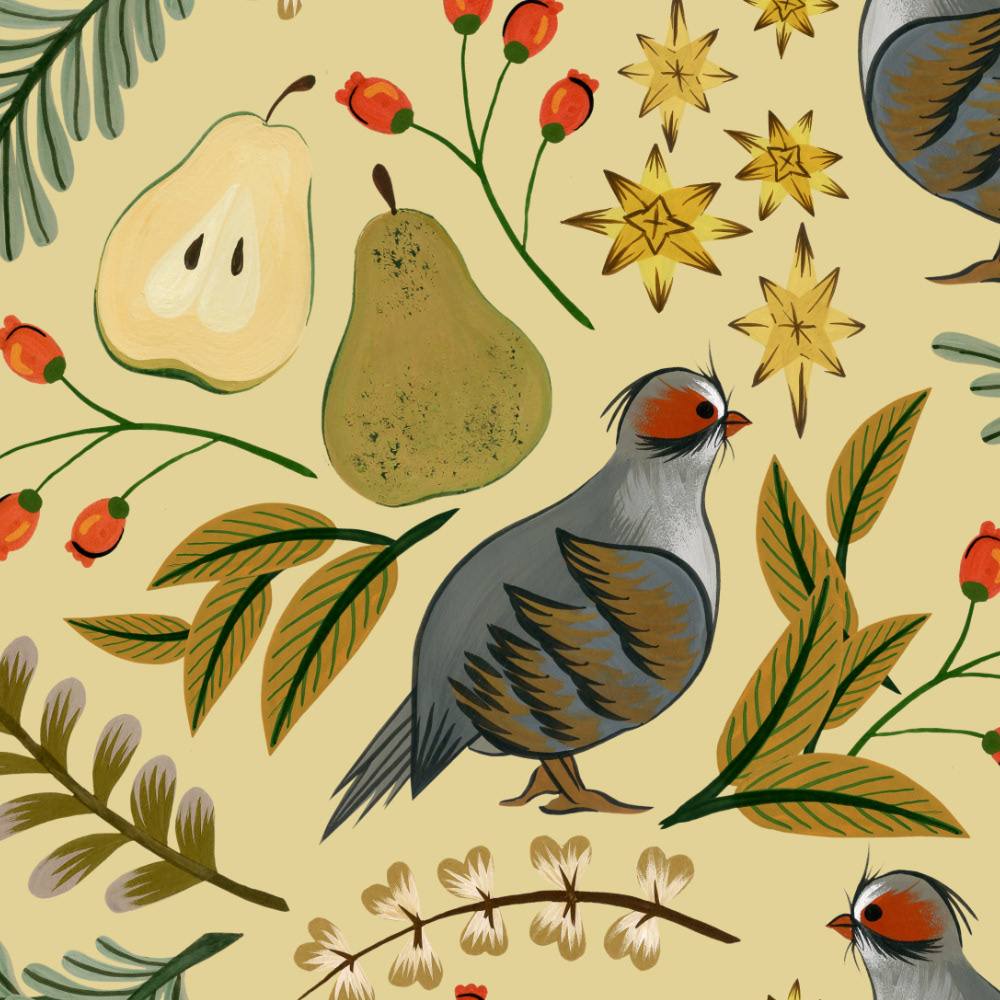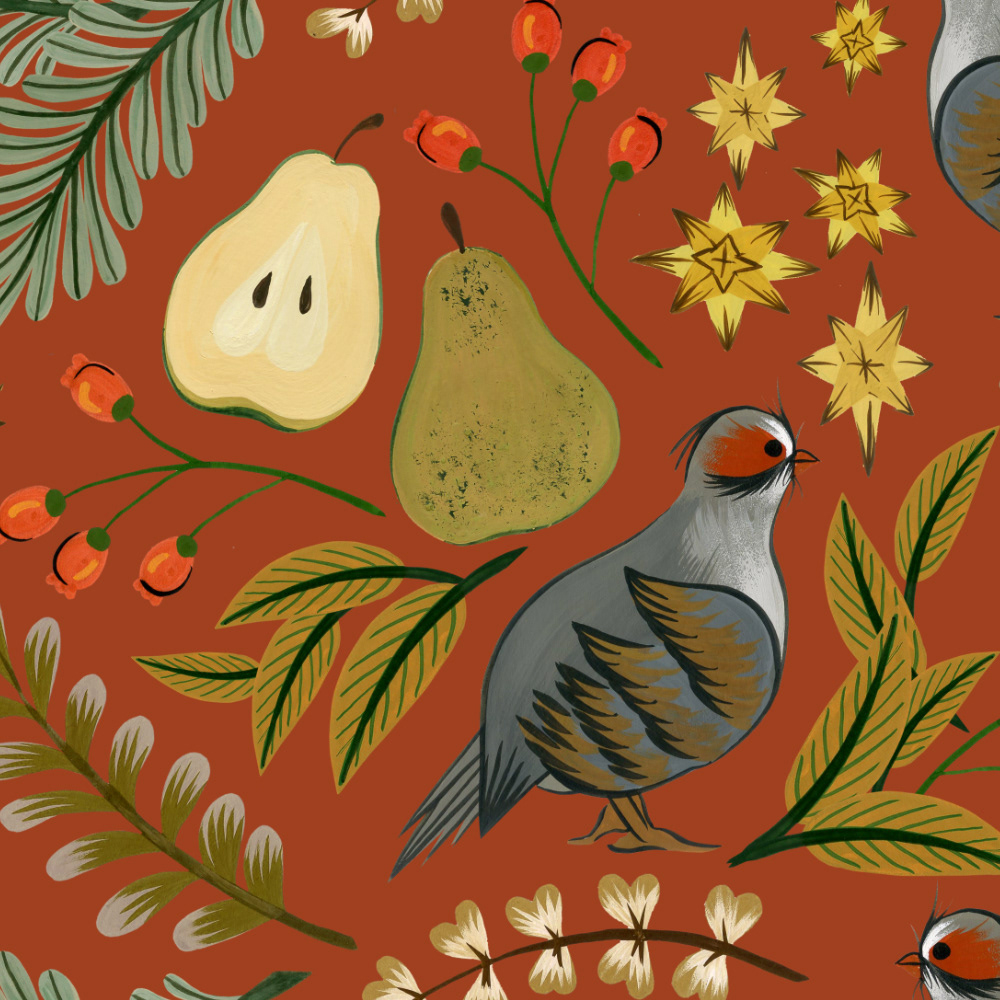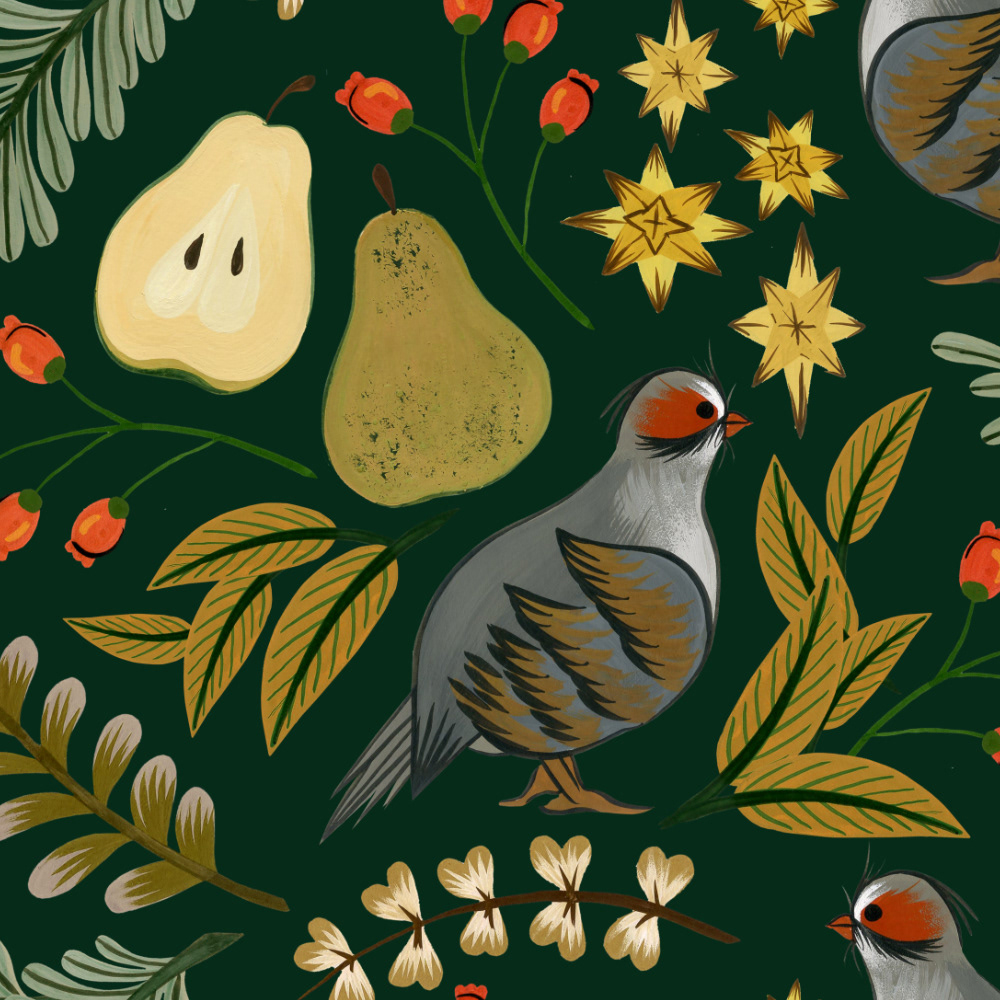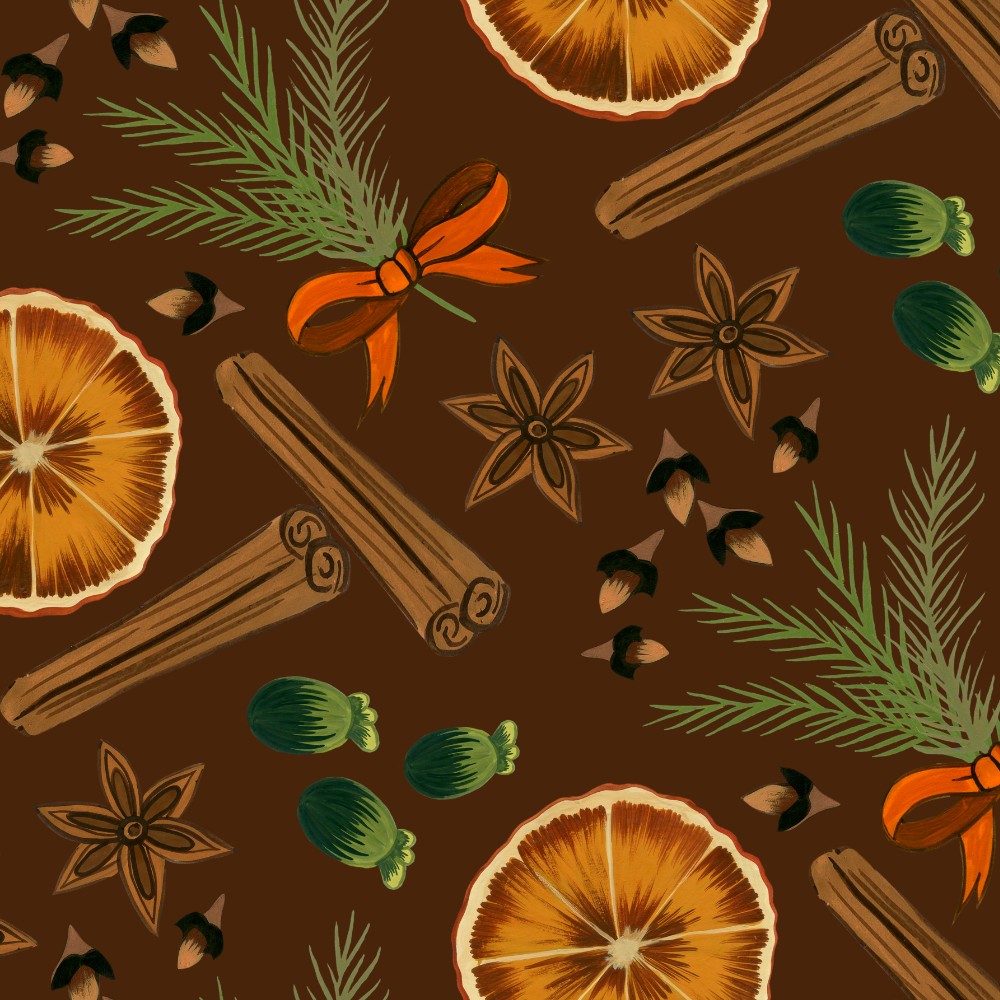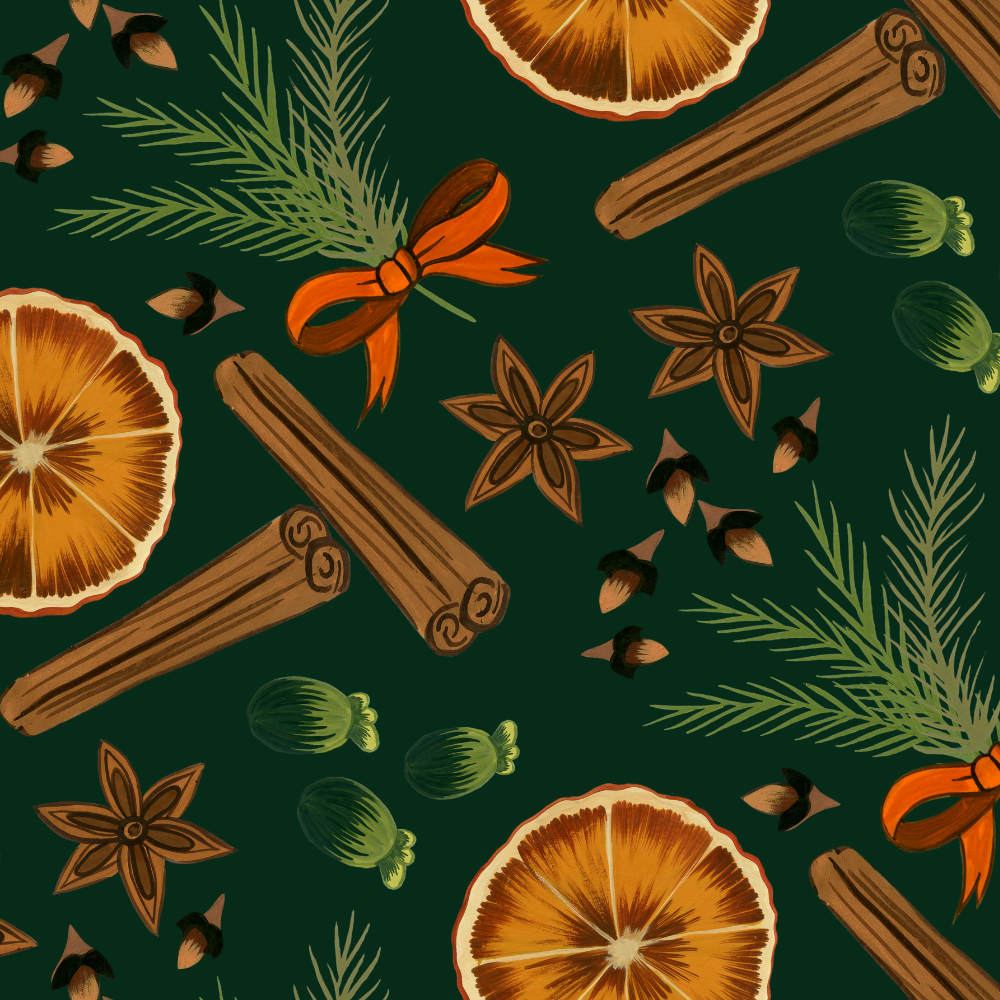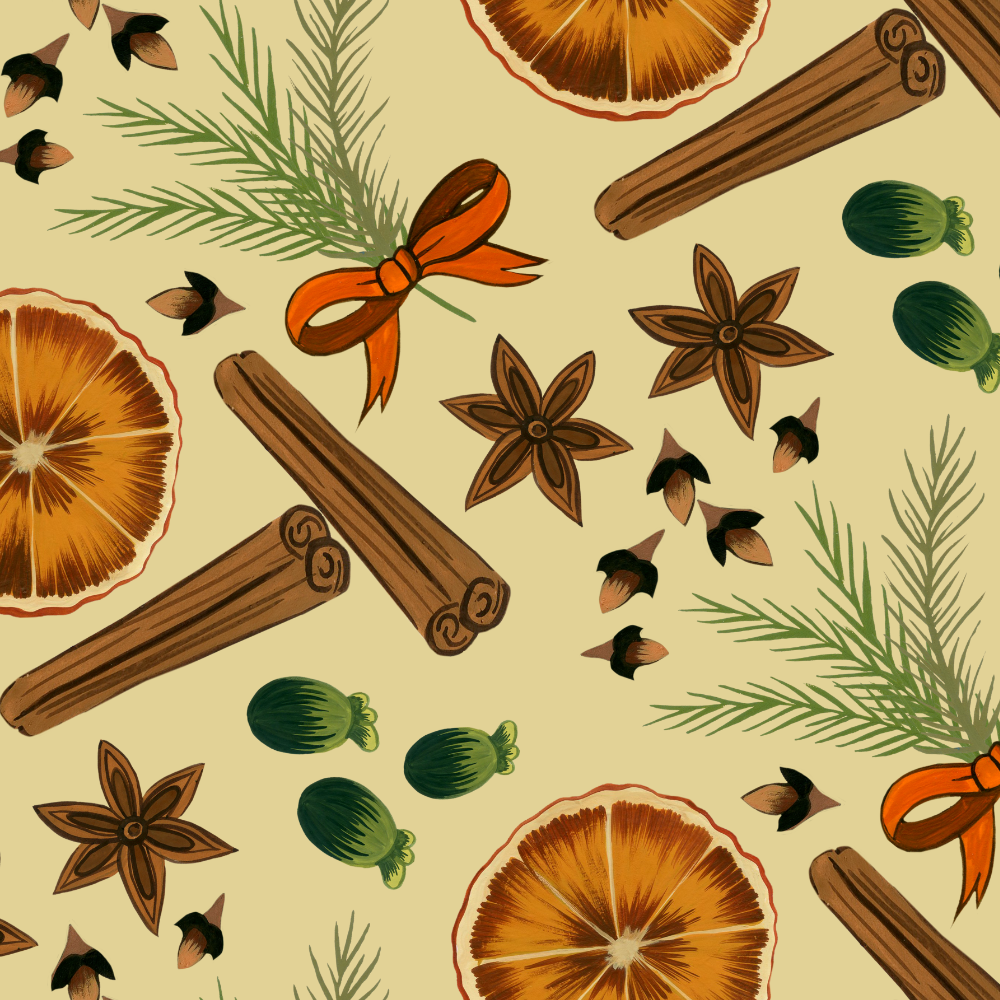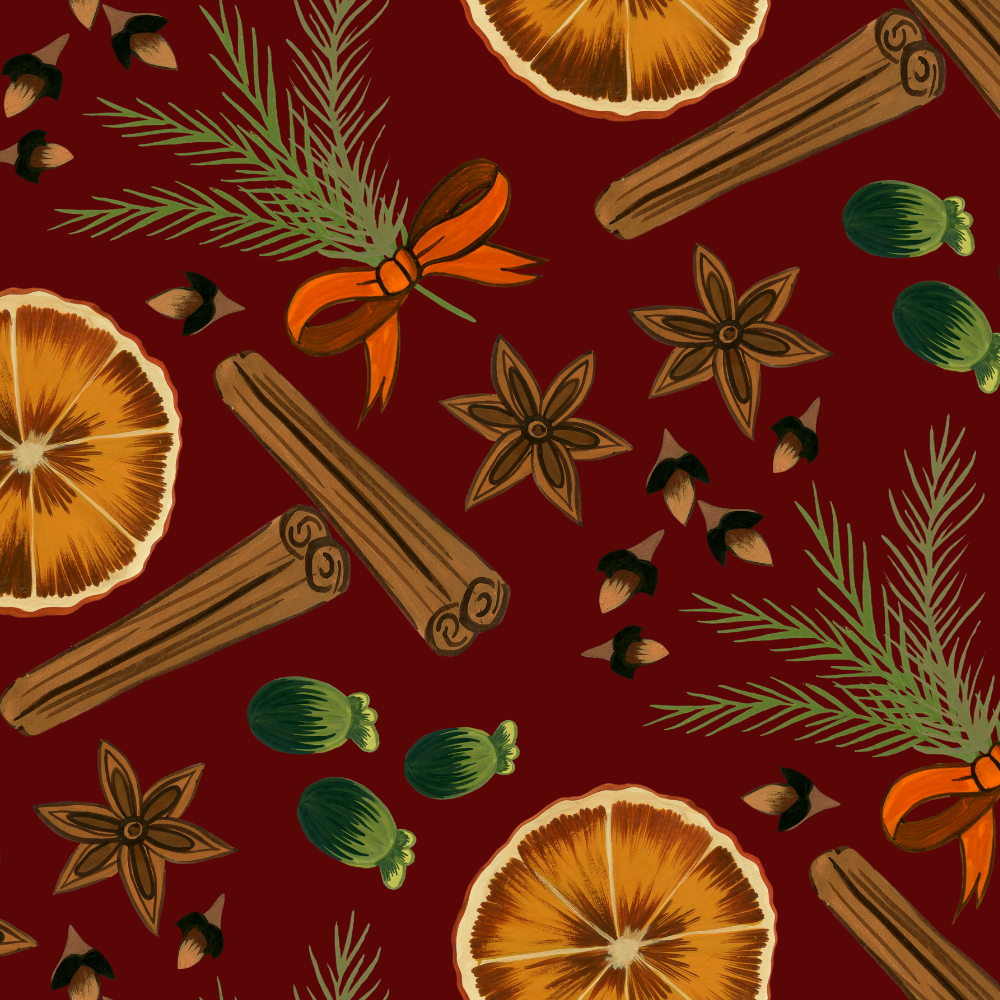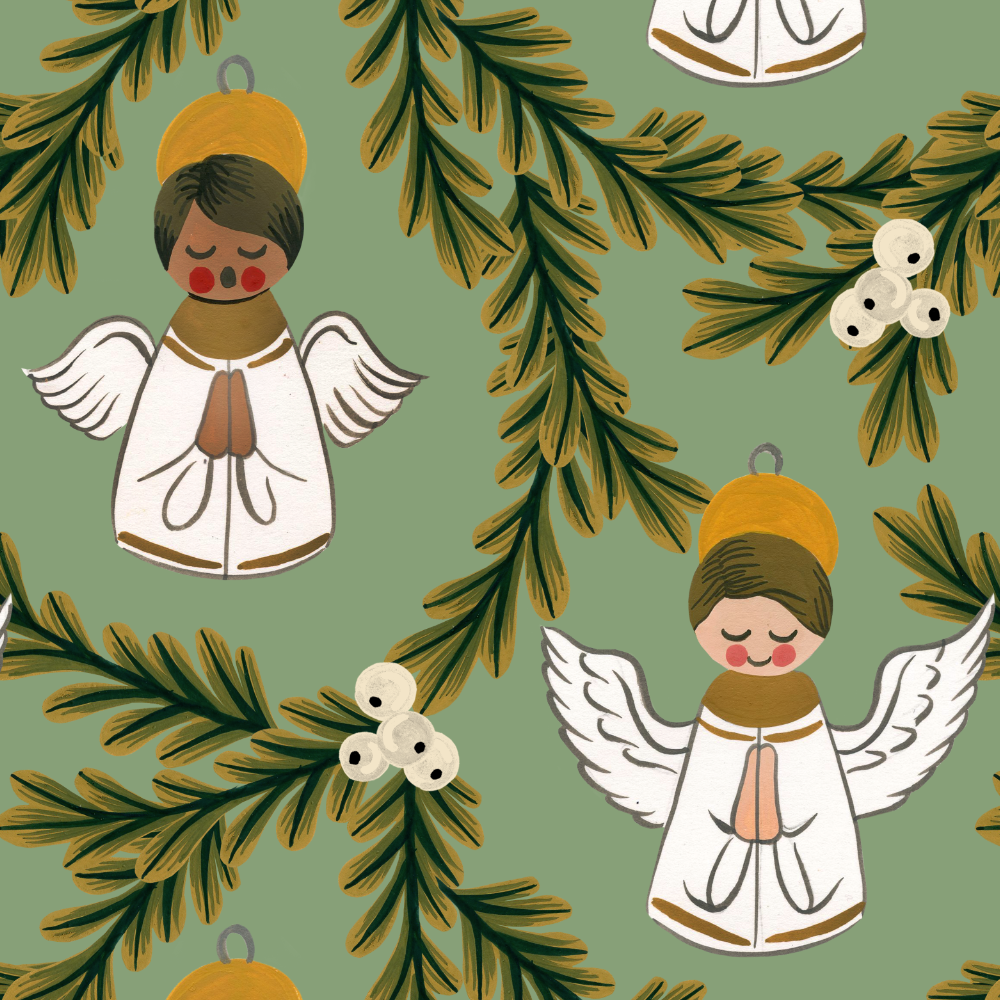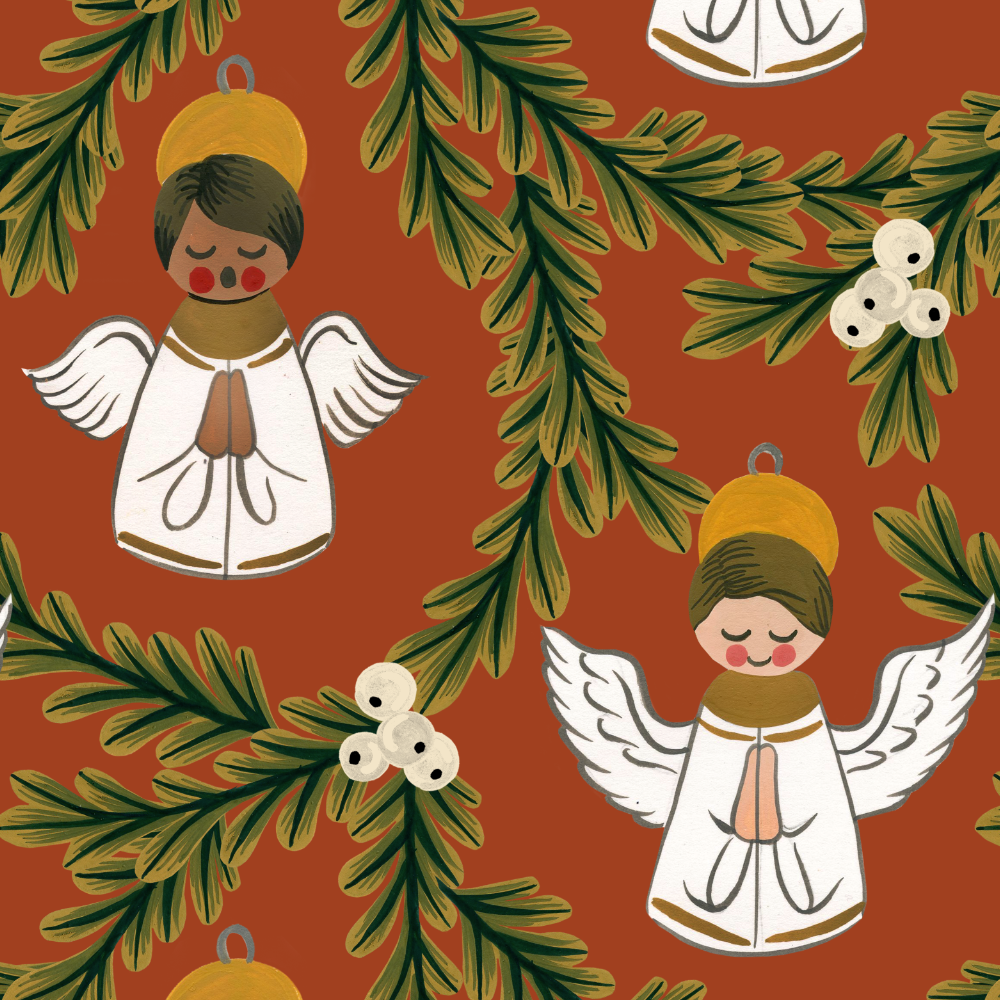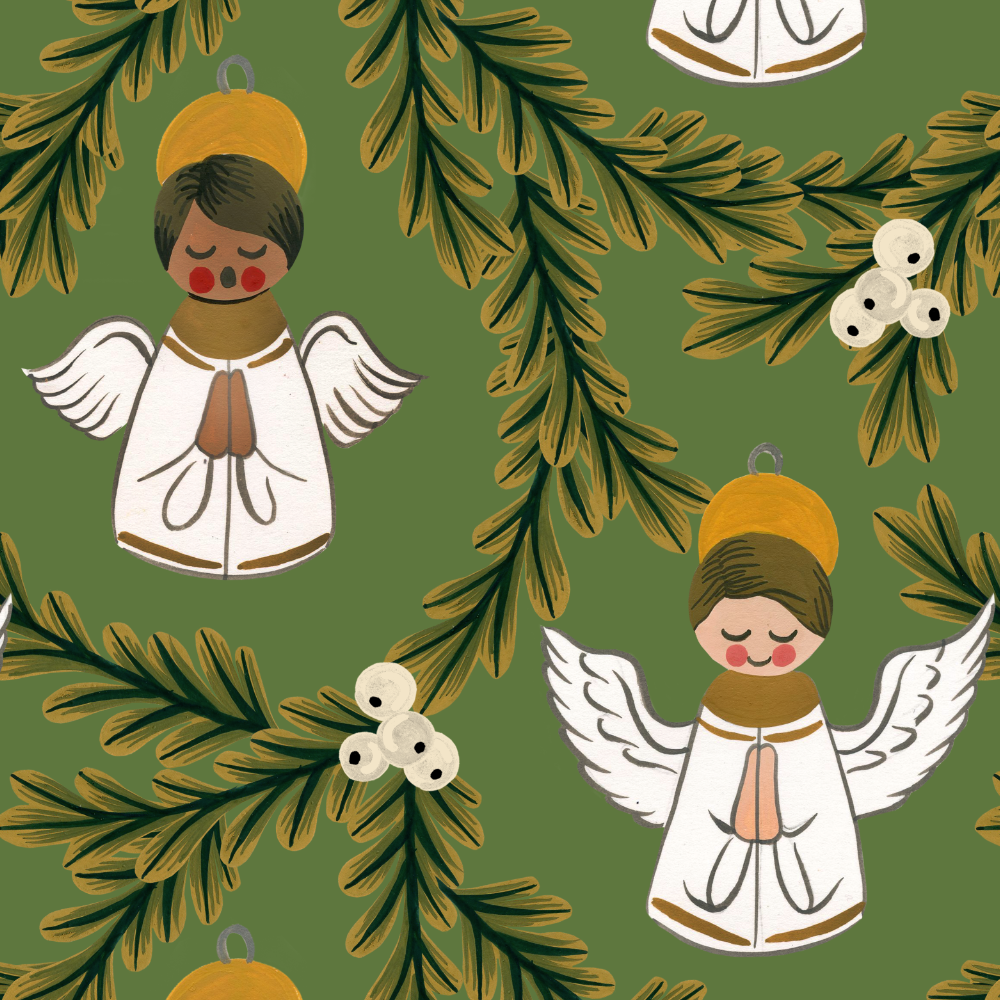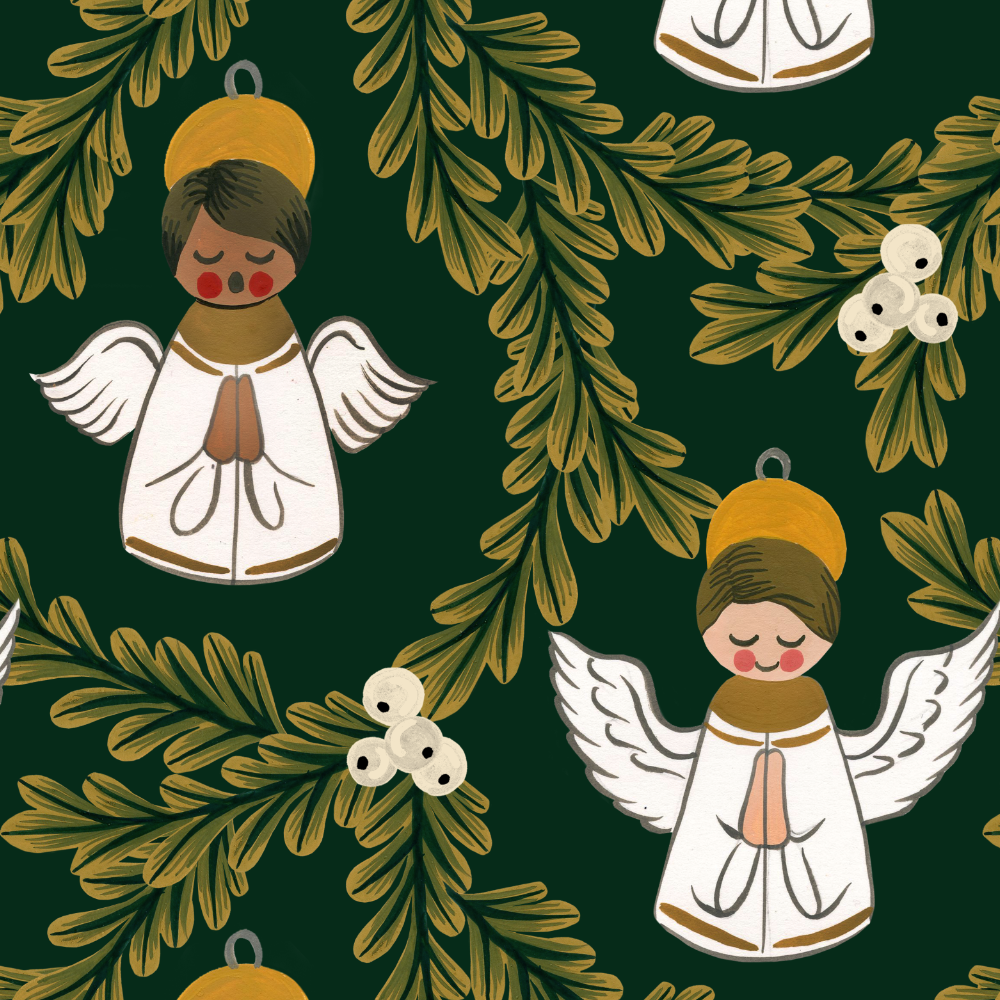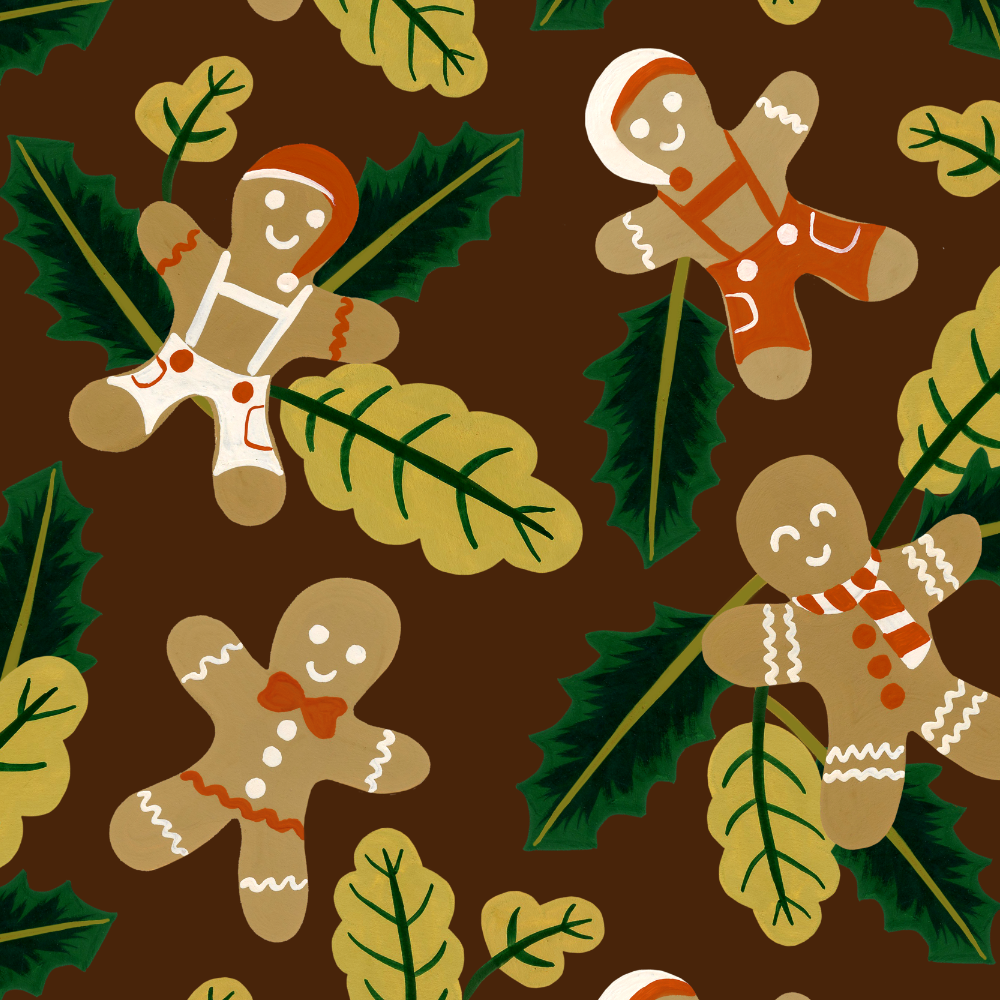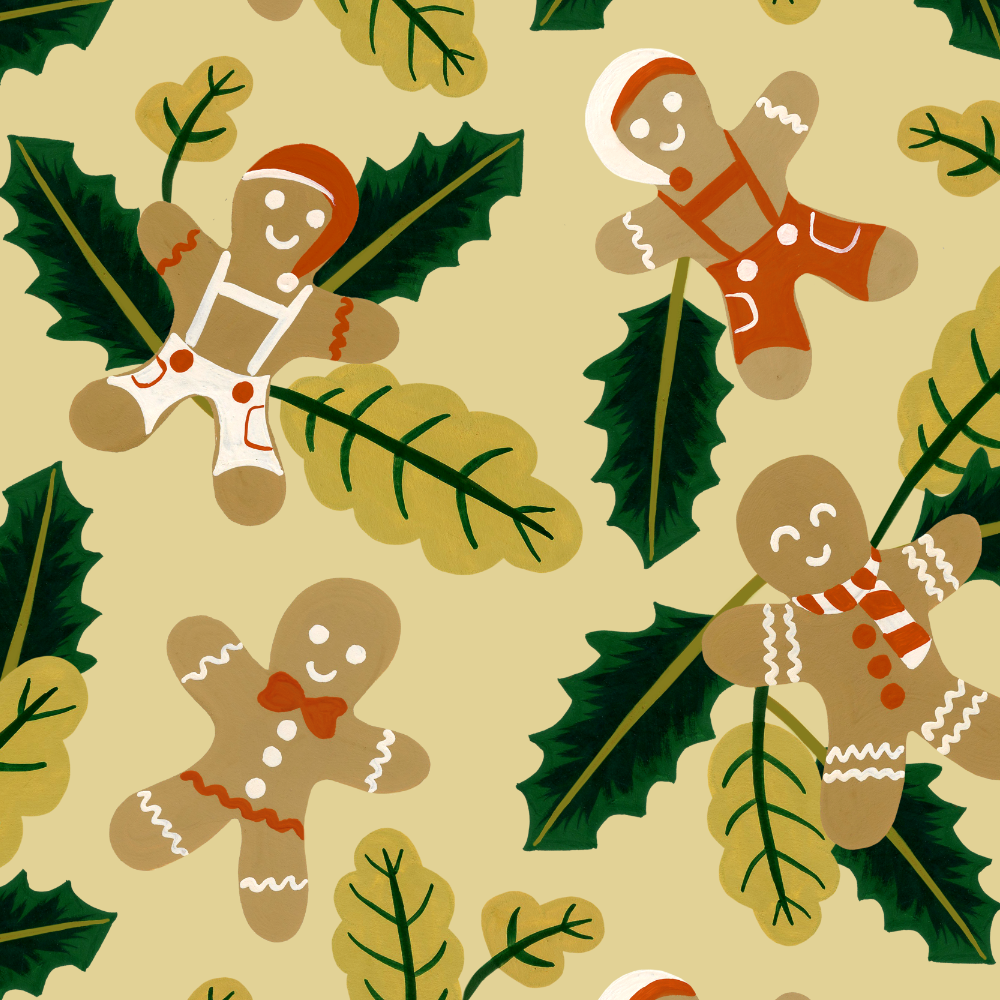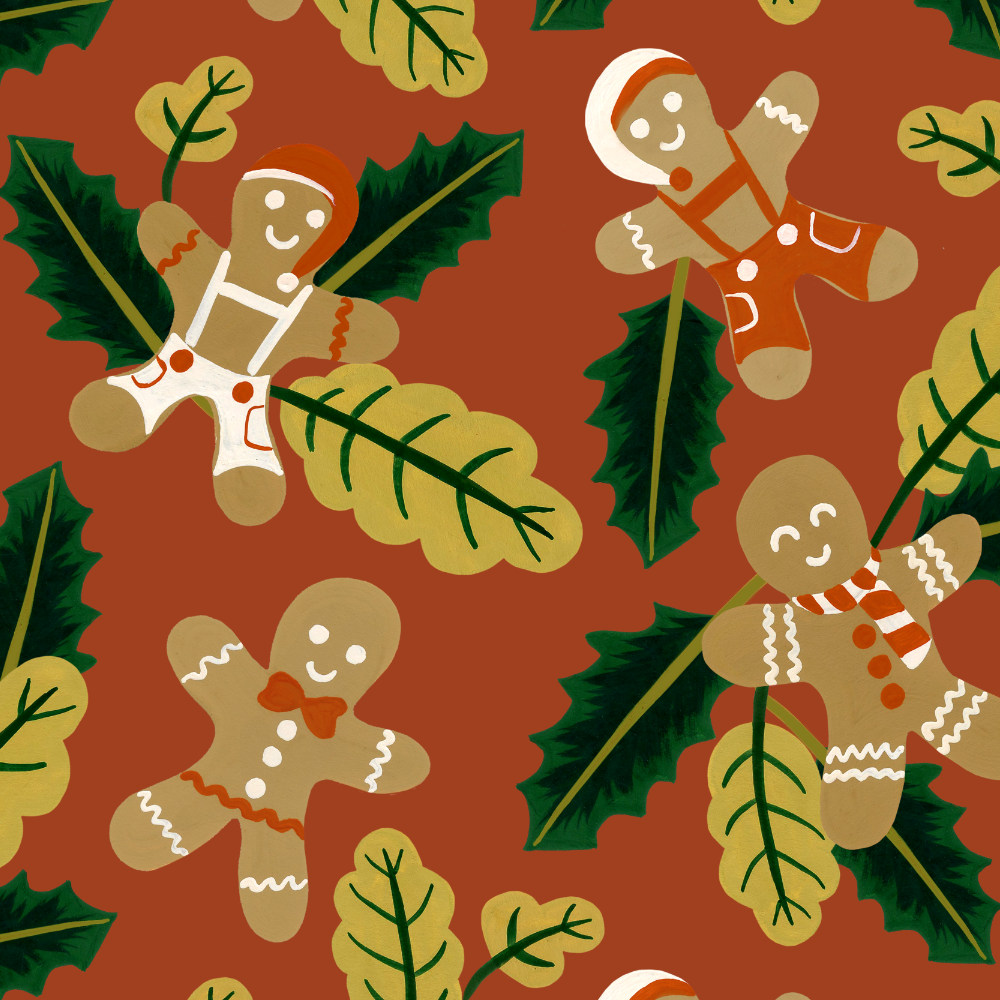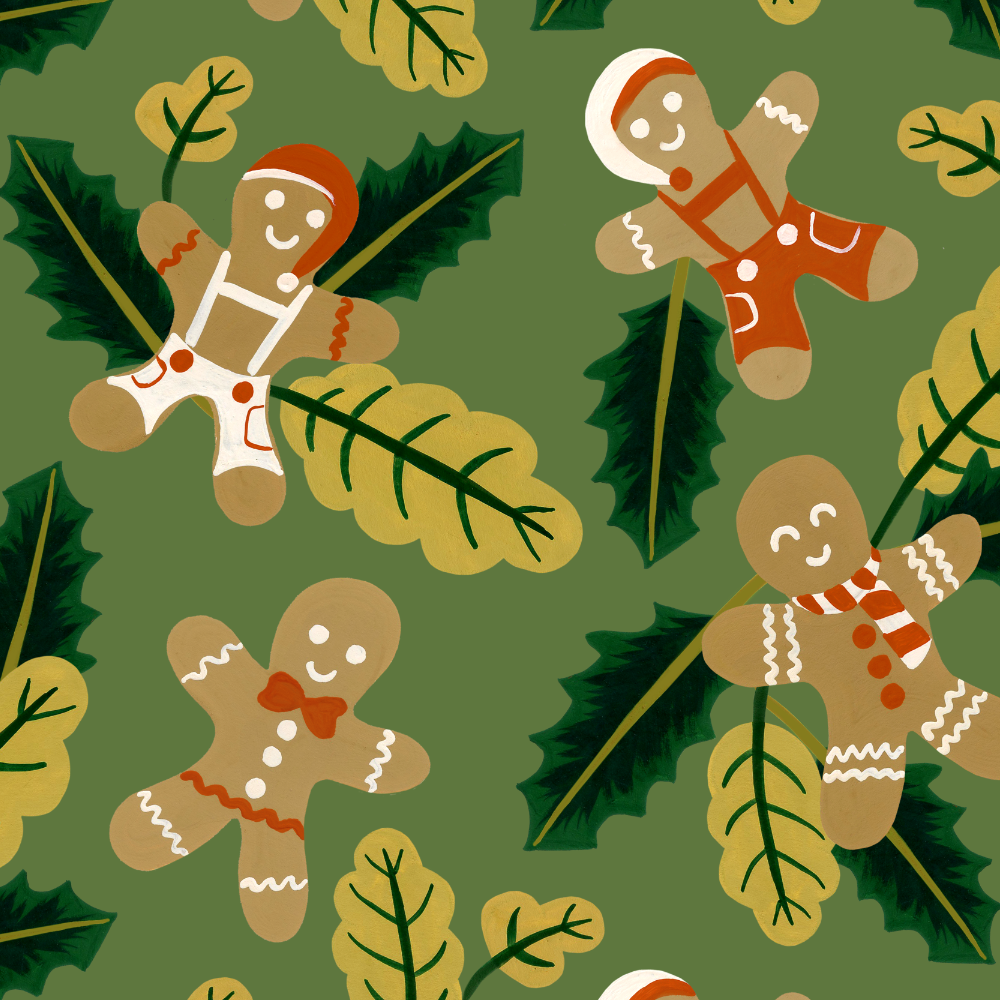 The Secret Garden
The Secret Garden Collection was designed with children's fashion and decor in mind. It sparks curiosity in the natural world and the simple pleasure of enjoying the home garden. Most of the motifs are illustrations of gardening in Australia- gloves, sunscreen and a Bunnings sun hat!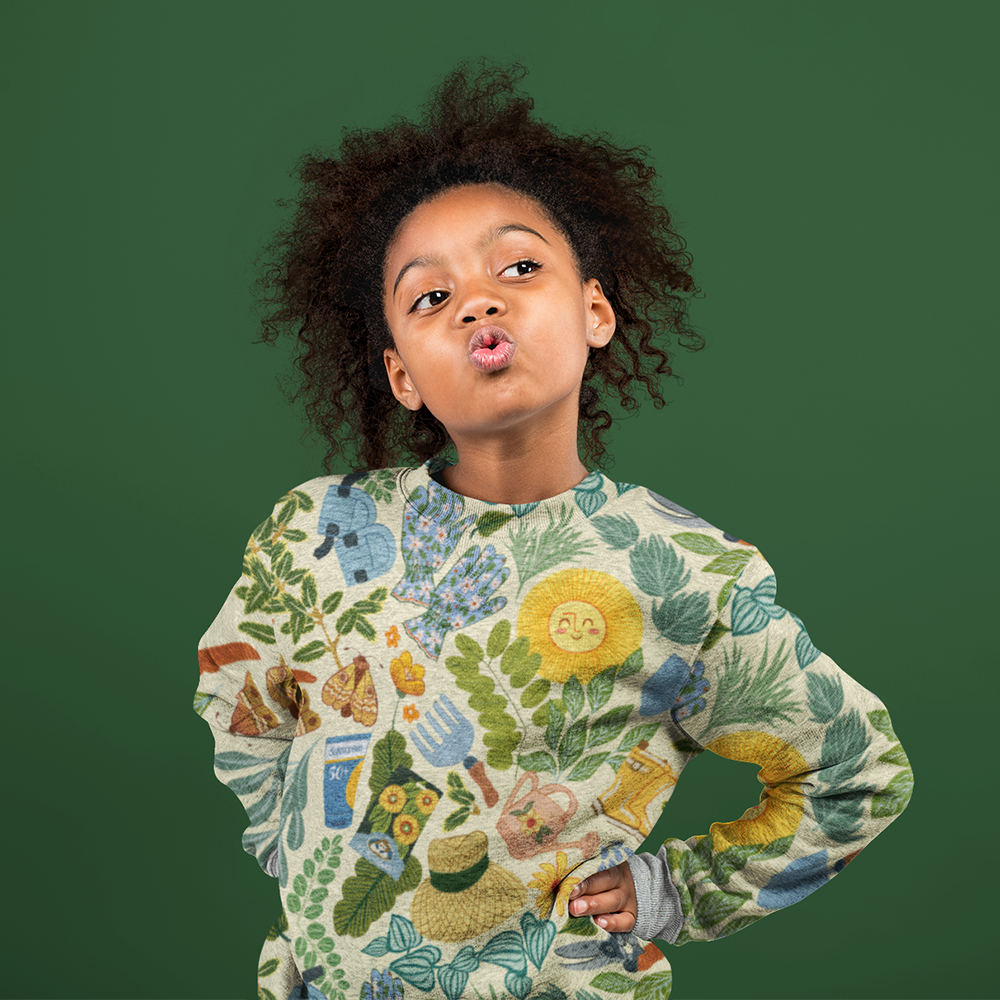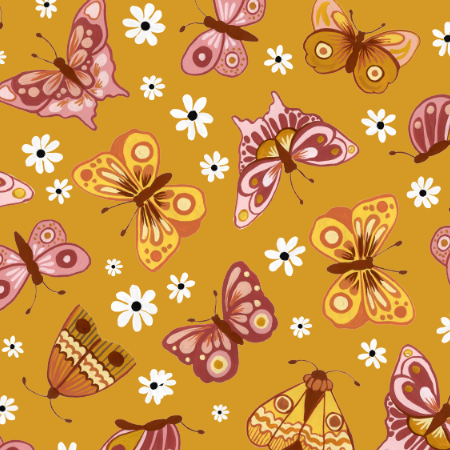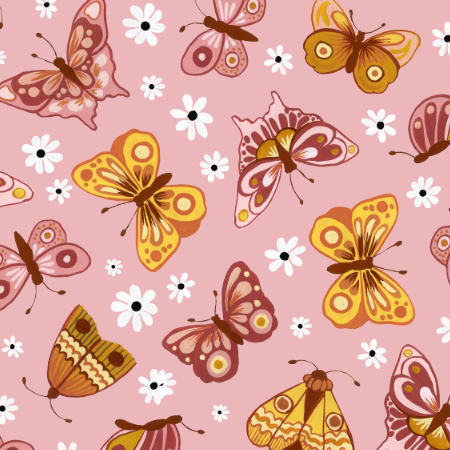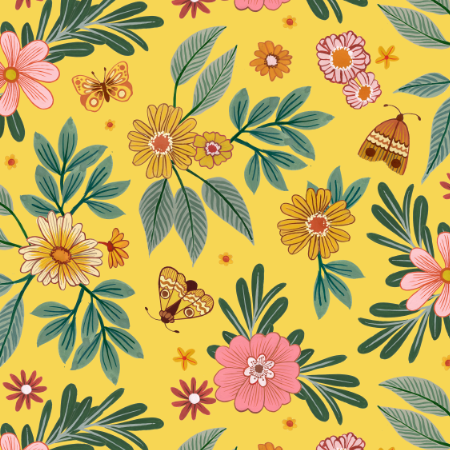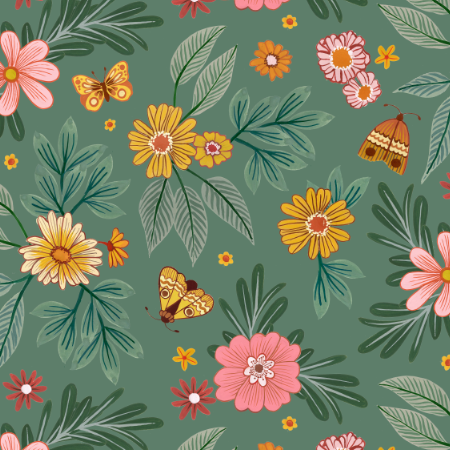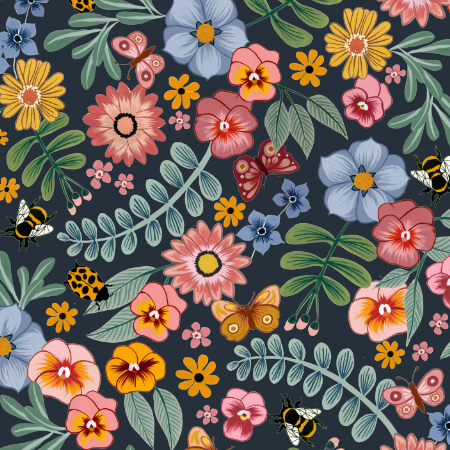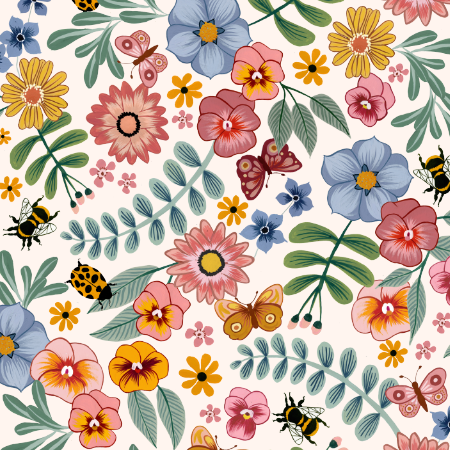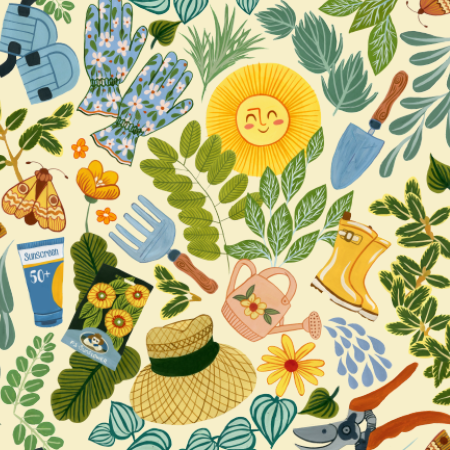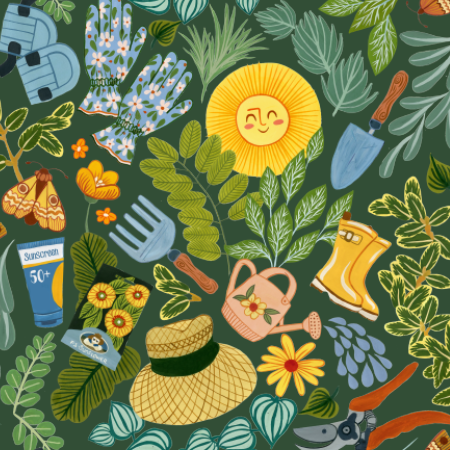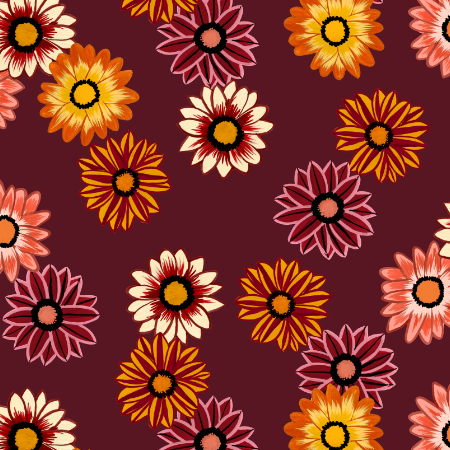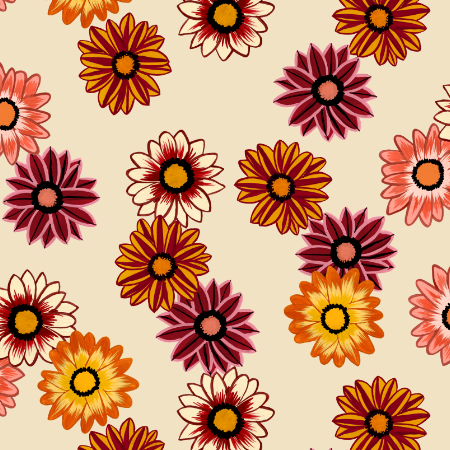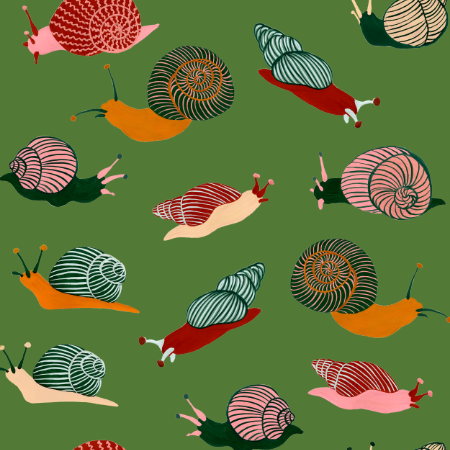 Veggie Patch
A playful, educational design with lots of talking points. Have fun finding all the cute illustrations in this gardening-themed pattern.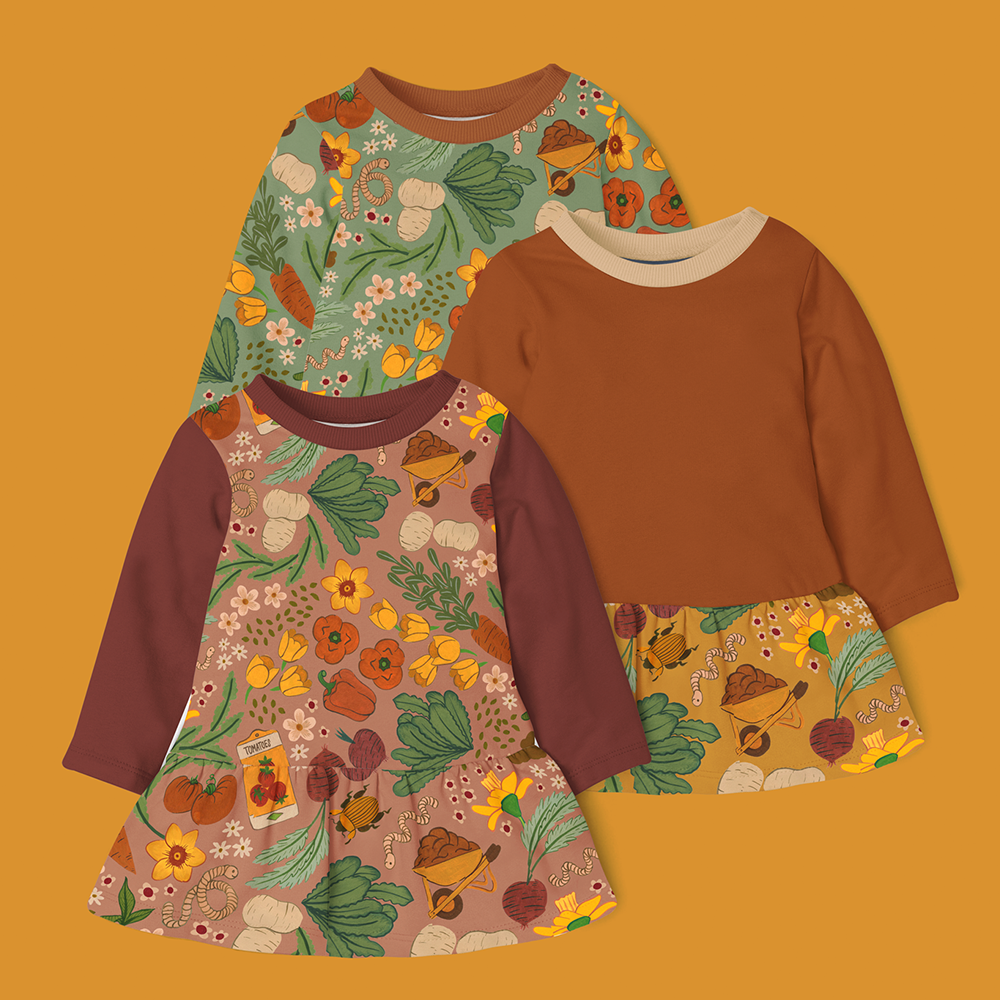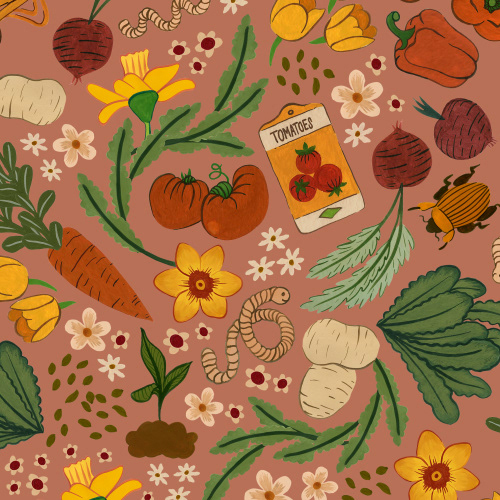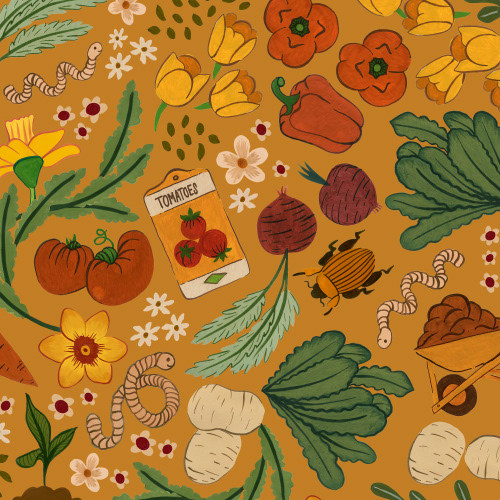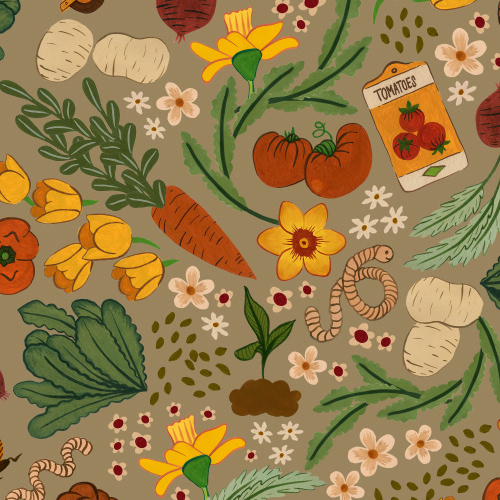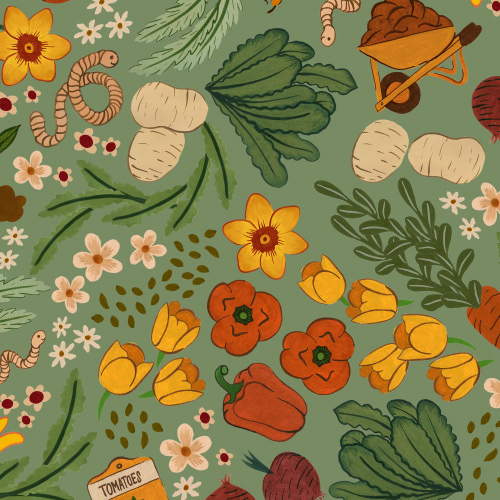 Australiana
Celebrate a modern Australian aesthetic with earthy tones and native flora and fauna.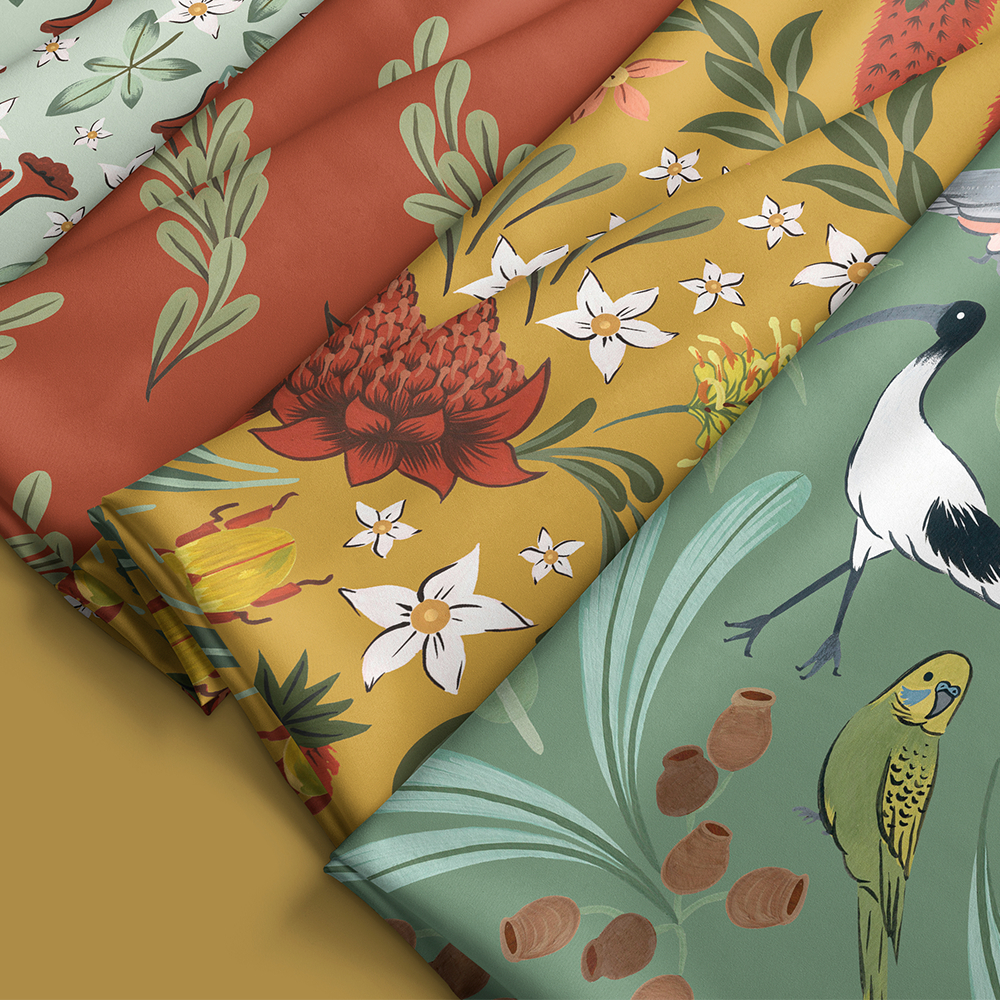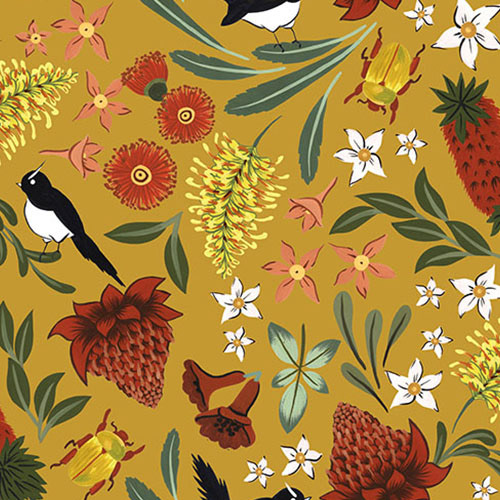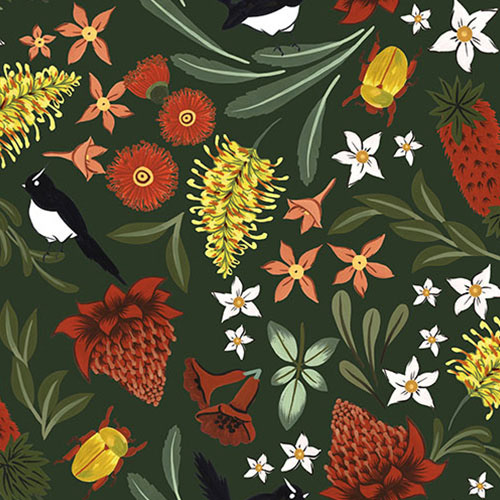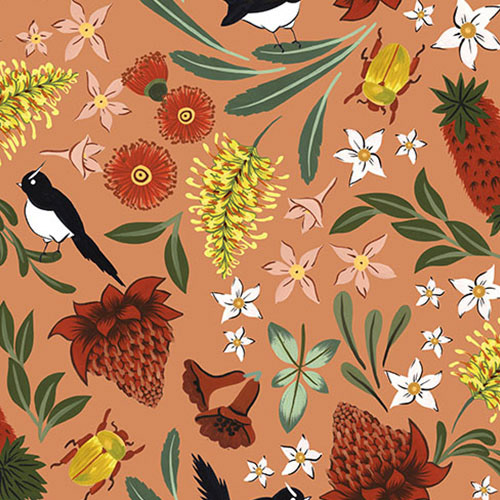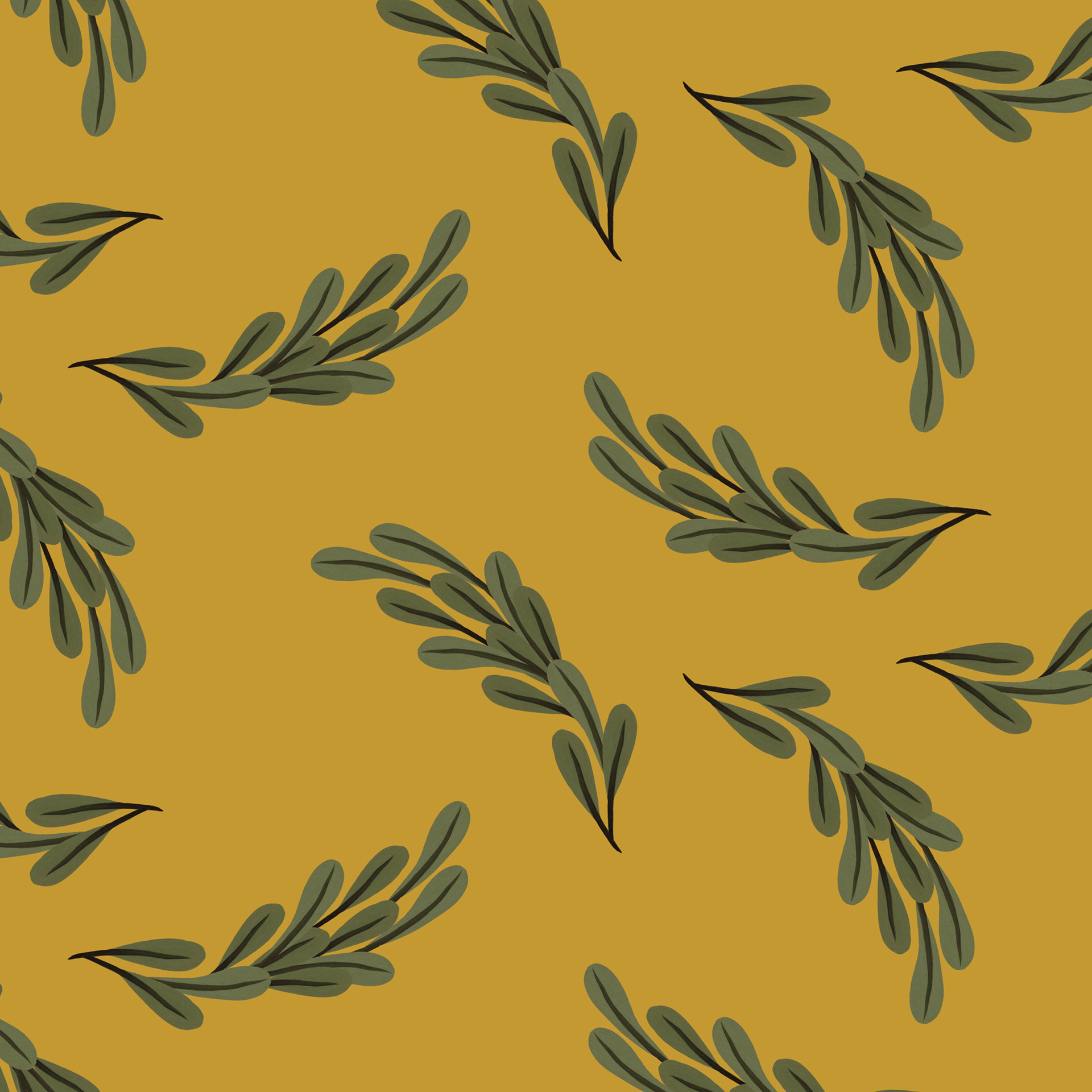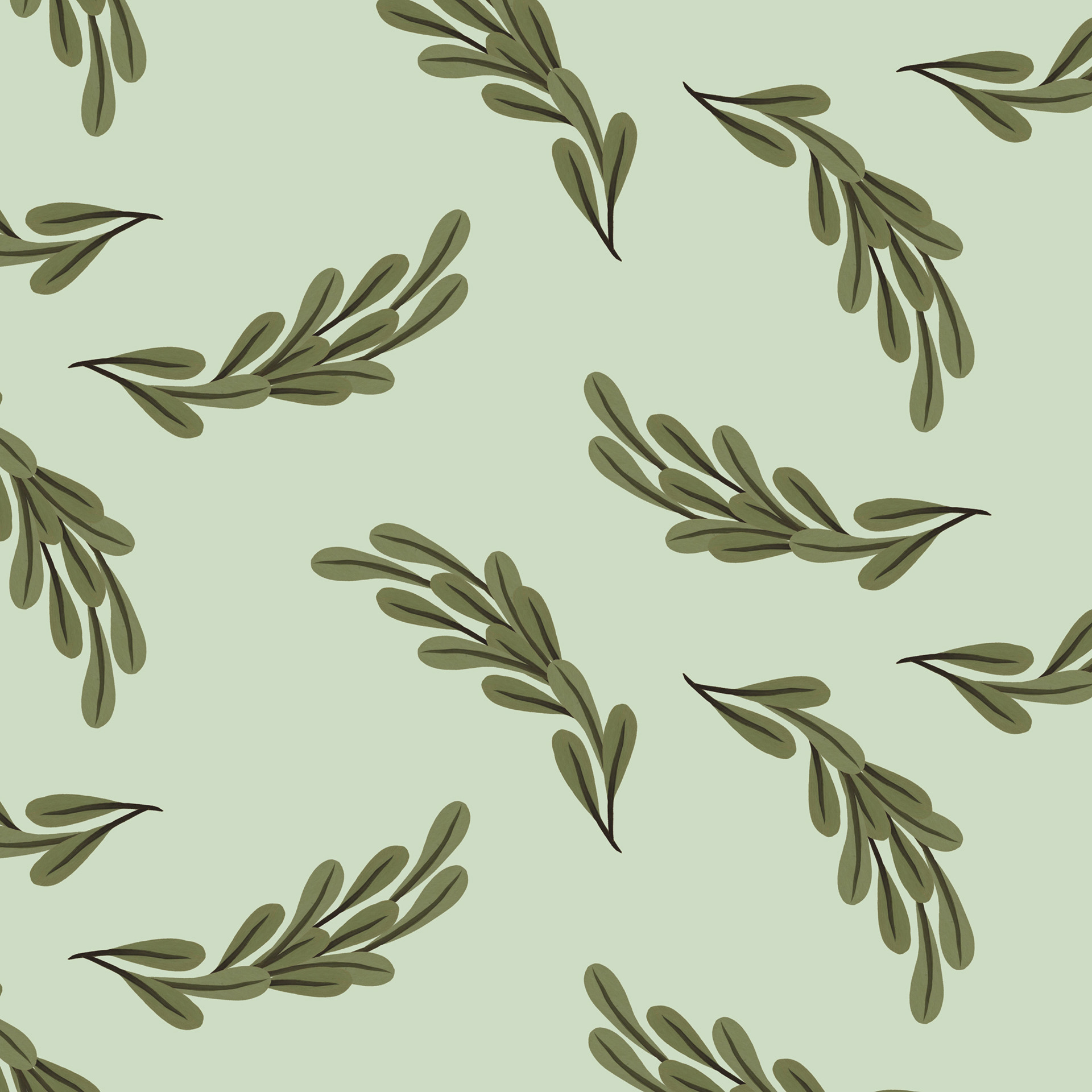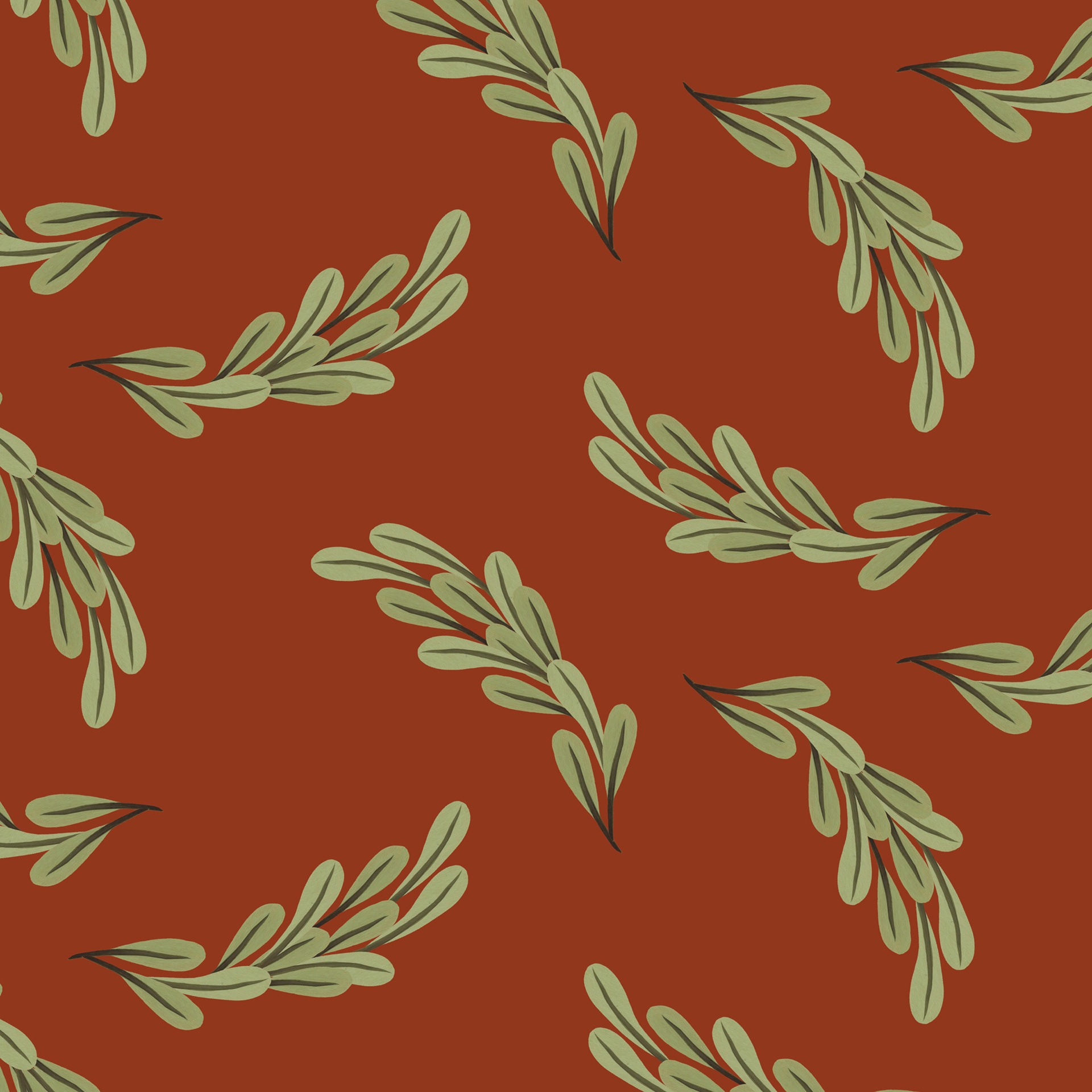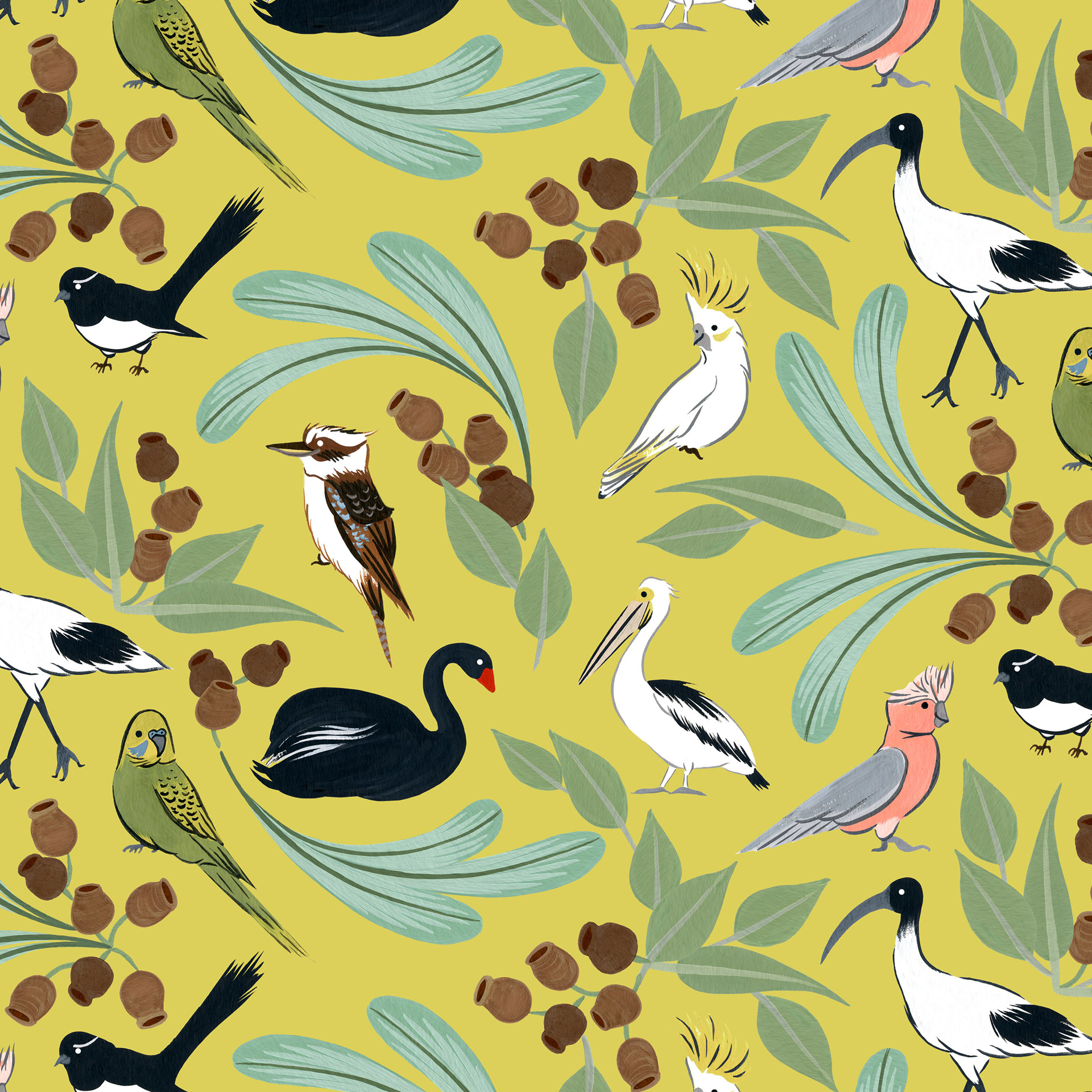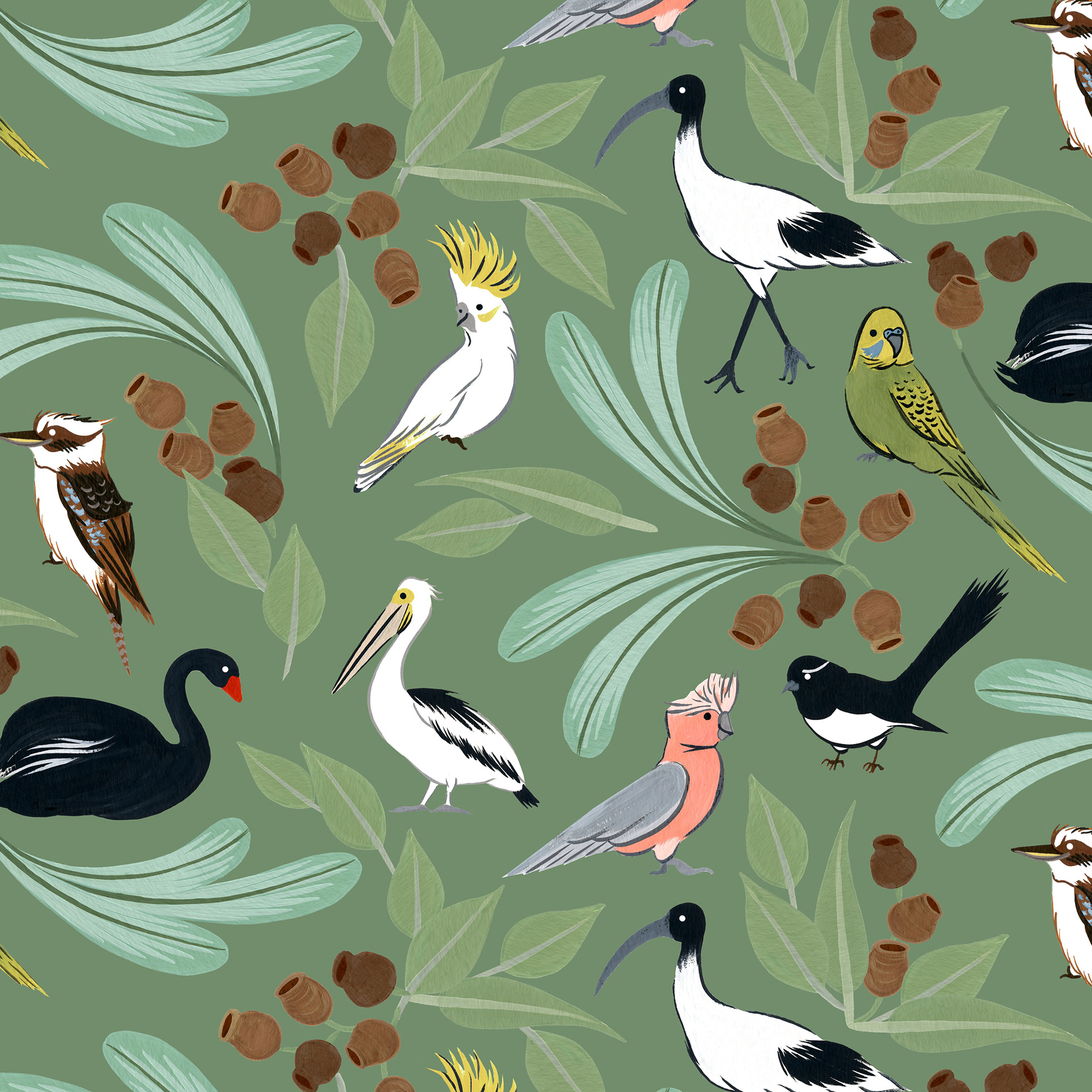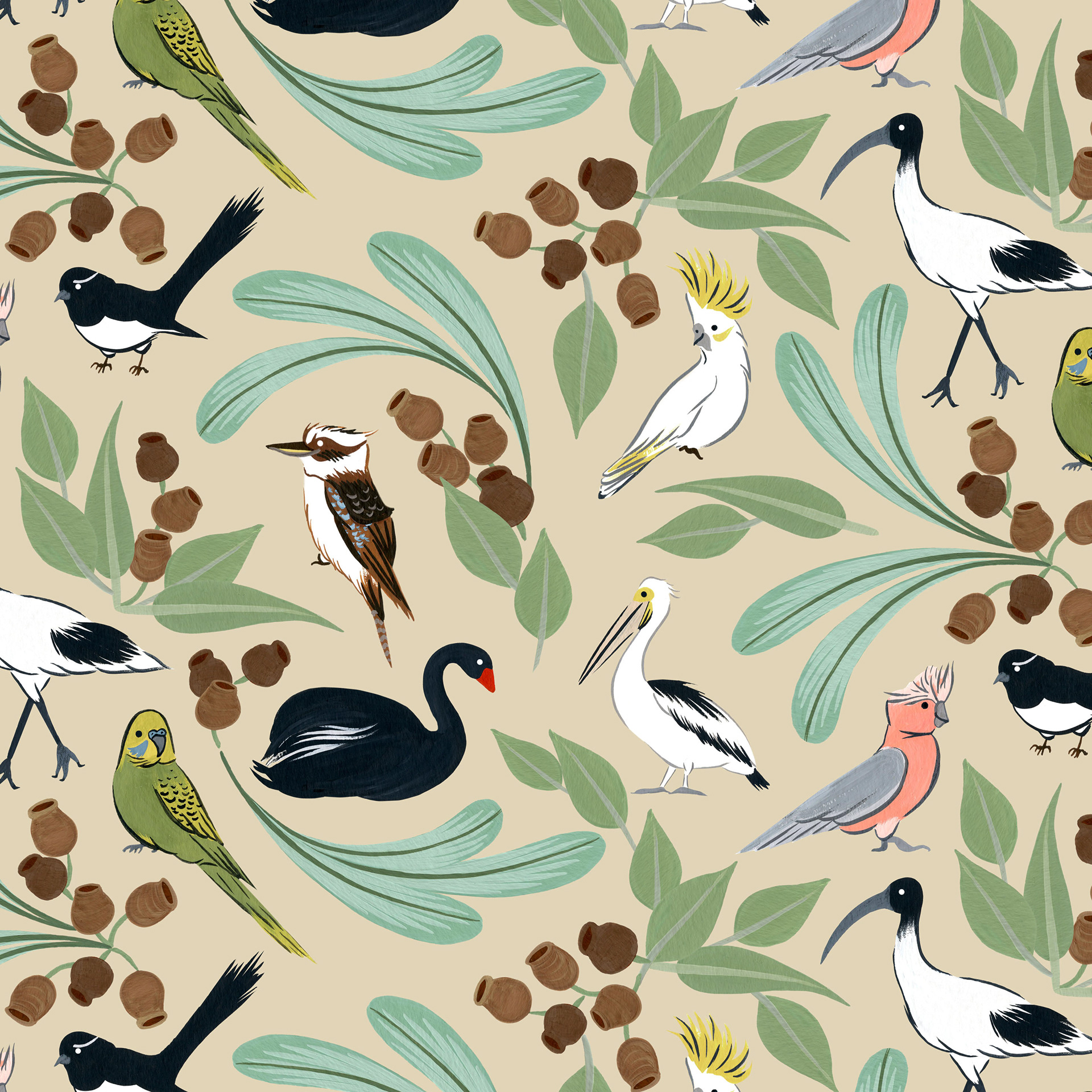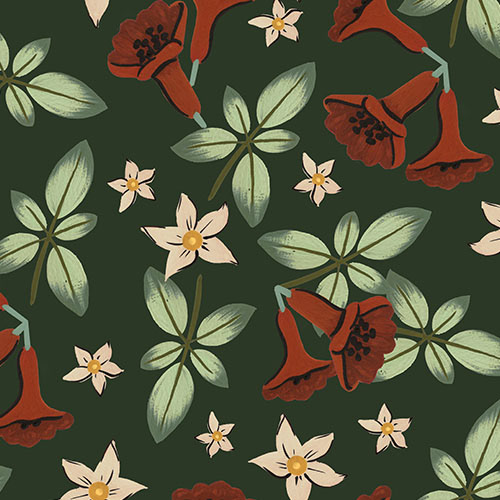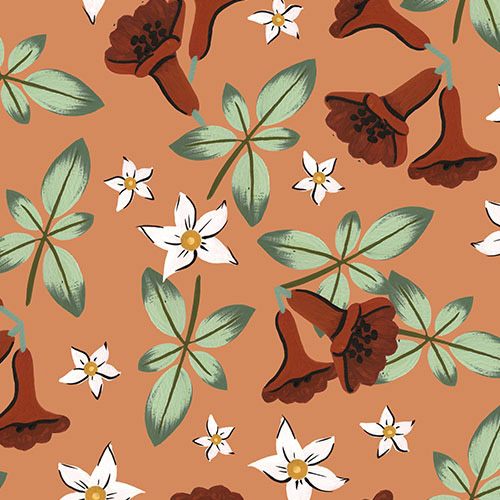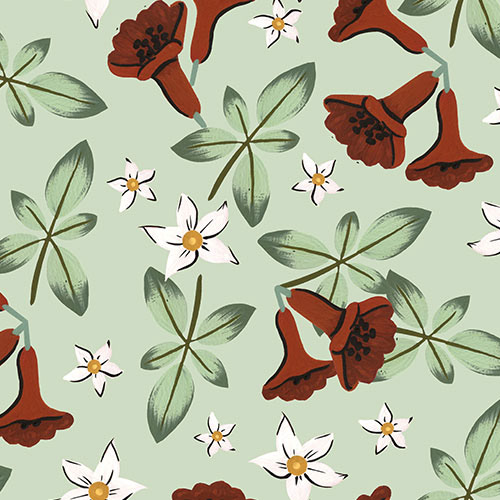 Summer Folk
These patterns evoke long summer days by a lake and are inspired by a Scandinavian folk-art aesthetic. Featuring cute countryside motifs in a fresh palette of pastels and primary brights this is a cohesive collection for a wide range of applications.